Get an Apri (Desogestrel and Ethinyl Estradiol) prescription online
No video calls necessary

$15 consult—no membership required

Medical review within 3 hours
Apri is a daily, combination birth control pill. It contains two hormones that help prevent pregnancy: Desogestrel (a progestin) and Ethinyl Estradiol (estrogen). This medication may also help regulate your cycle and treat heavy, painful periods.
Other brand name versions of this medicine include Caziant, Cyred, Cyred EQ, Emoquette, Enskyce, Isibloom, Kalliga, Reclipsen, Velivet and Volnea.
* Prescription treatment requires a virtual medical consultation with a medical provider to determine if a prescription is appropriate.
See what others are saying about Dr. B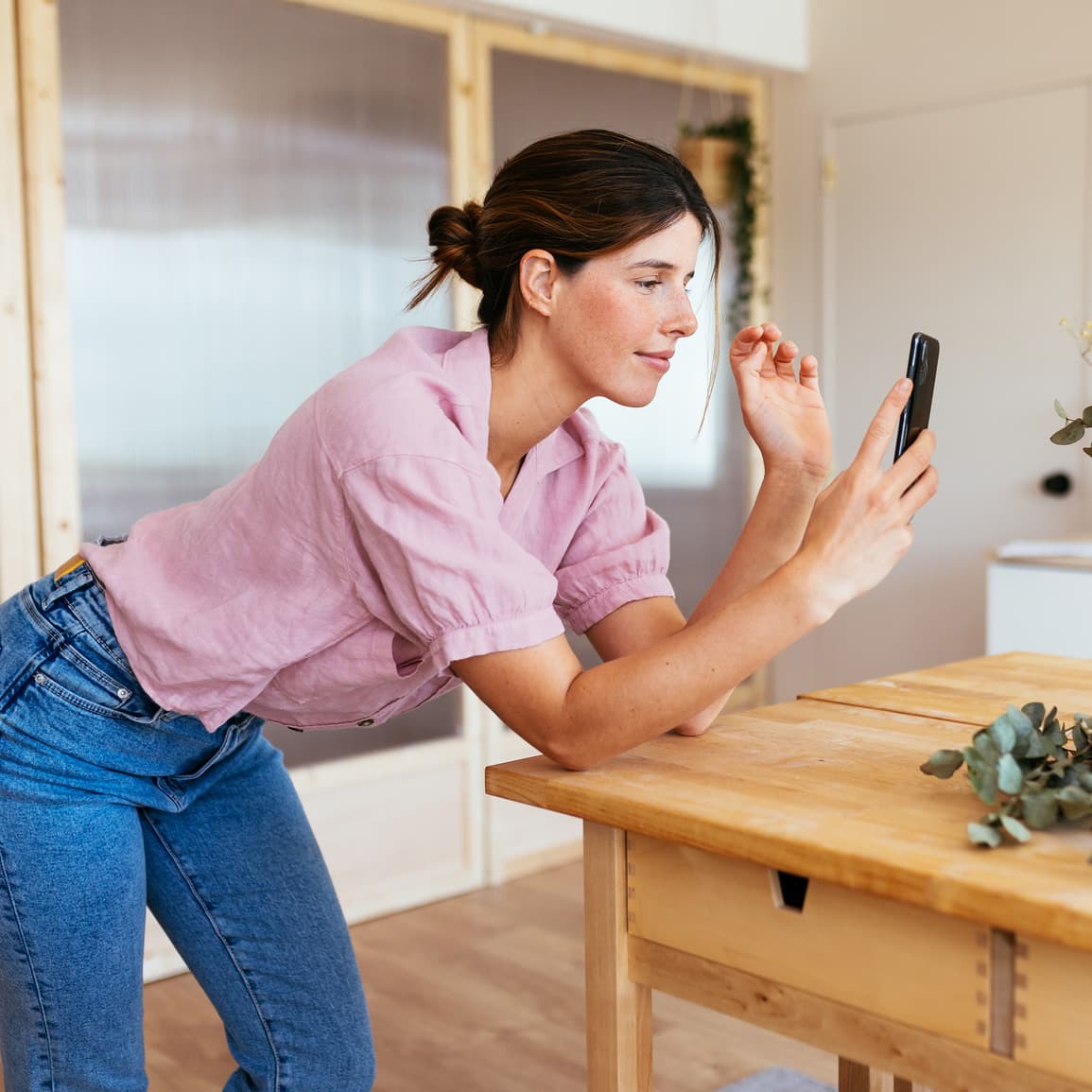 How Dr. B treats birth control
Tell us about your condition with a $15 online consultation—no video call necessary.
A medical provider will review your information and prescribe treatment, if appropriate.
Pick up and pay for the medication at the pharmacy of your choice. Or, get it delivered.
About Apri (Desogestrel and Ethinyl Estradiol)
How does it work?
Apri contains two hormones: Desogestrel (a progestin) and Ethinyl Estradiol (estrogen). These hormones work together to prevent pregnancy in several ways:
Stop eggs from being released by the ovaries
Thicken cervical mucus so it's harder for sperm to reach the egg
Thin the lining of the uterus, which prevents an egg from implanting
What symptoms or conditions can it help manage?
Irregular cycles
Heavy menstrual bleeding
Painful periods
Premenstrual Syndrome (PMS) symptoms
Hormonal acne
Polycystic Ovary Syndrome (PCOS) hormonal imbalances
Endometriosis pain and inflammation
Ovarian cysts
What forms does it come in?
This medicine comes as a pill that you take by mouth. Apri is a monophasic birth control pill, which means all the active pills in the pack contain the same level of hormones. Each pack contains 21 "active" pills (contain hormones) and 7 "inactive" pills (no hormones).
Apri vs. Desogestrel and Ethinyl Estradiol
Desogestrel and Ethinyl Estradiol are the active ingredients in Apri. These are the hormones that actually prevent pregnancy. Different brands of Desogestrel and Ethinyl Estradiol may have slightly different packaging or hormone levels. But each version works the same way to prevent pregnancy.
How much will it cost?
Dr. B offers online consultations for $15—which is less than most copays. If a birth control prescription is appropriate, your out-of-pocket medication cost will depend on your insurance and where you decide to get your prescription filled. With a drug discount card, prices for Apri (3 28-tablet blister packs) start at $13.20.
* Prices shown with drug discount card applied. Price may differ depending on location.
$15
+
Starting at
$13.20
$27.89
$25.65
$37.10
$35.96
Apri (3 28-tablet blister packs)*
More Birth Control Prescriptions
Looking for a different medication? Here are some options.
Common Questions
Apri (Desogestrel and Ethinyl Estradiol) prescription FAQ
What are the benefits of taking Apri (Desogestrel and Ethinyl Estradiol)?

Prevents pregnancy
Highly effective (99% prevention rate when used correctly)
Regulates menstrual cycles
Reduces heavy menstrual bleeding
Helps protect against anemia
Eases menstrual cramps
Improves acne
Treats polycystic ovary syndrome (PCOS) symptoms
Reduces excessive facial and body hair growth (hirsutism)
Treats endometriosis and uterine fibroids
Lowers the risk of ovarian, endometrial and uterine cancer
Reduces the risk of breast and ovarian cyst formation
Lowers the risk of pelvic inflammatory disease (PID)
Who should not take this medication?

People with allergies to Apri or its ingredients
People who are pregnant or breastfeeding
People who get severe migraines

Those who have had the following conditions:

A stroke, heart attack or other heart problems
Blood clots
Uterine/uterus/cervix, breast, vaginal or other hormone-related cancer
Diabetes

People with high blood pressure
Those who have undiagnosed vaginal or uterine bleeding
People with liver problems
Those taking certain hepatitis C medications
Smokers over 35 years old

Tell your healthcare provider about your medical history and any medications you take before starting this birth control prescription. Also let your medical provider know if you smoke.
How do you take this medication?

Take 1 pill by mouth every day, at the same time, for 28 days. After 28 days, start a new pack (even if you are still bleeding).
What happens if I miss a dose?

It is important to take Apri at the same time every day. If you don't take it at the same time every day, or if you miss a dose, you could get pregnant.

If you miss a dose, take it as soon as you remember. Use a backup contraceptive method, like condoms, for the next 7 days. If you miss more than two pills, follow the package instructions or consult your licensed provider for guidance.
What happens if I take too much?

If you take too much Apri, it can lead to nausea, vomiting and unusual vaginal bleeding. Always follow your licensed provider's instructions.

If you've taken too much of your birth control prescription, call your medical provider or local poison control center (800-222-1222) immediately.
Can I get Apri (Desogestrel and Ethinyl Estradiol) online?

Need a convenient birth control prescription? You've come to the right place. Just fill out a short questionnaire about your medical history to get birth control online.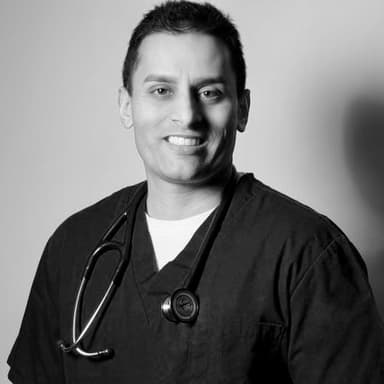 Medical information reviewed by Dr. Sudip Bose
Sudip Bose, MD is a world-leading emergency medicine physician, combat veteran, professor, and entrepreneur. With a wide variety of experience, Dr. Bose is focused on endeavors with large-scale health and educational impact. He founded The Battle Continues, a nonprofit assisting veterans with healthcare needs. Dr. Bose is also a clinical professor at Texas Tech and University of Illinois College of Medicine. He is a graduate of the honors program at Northwestern University, where he continued his medical school education at The Feinberg School of Medicine.
Side Effects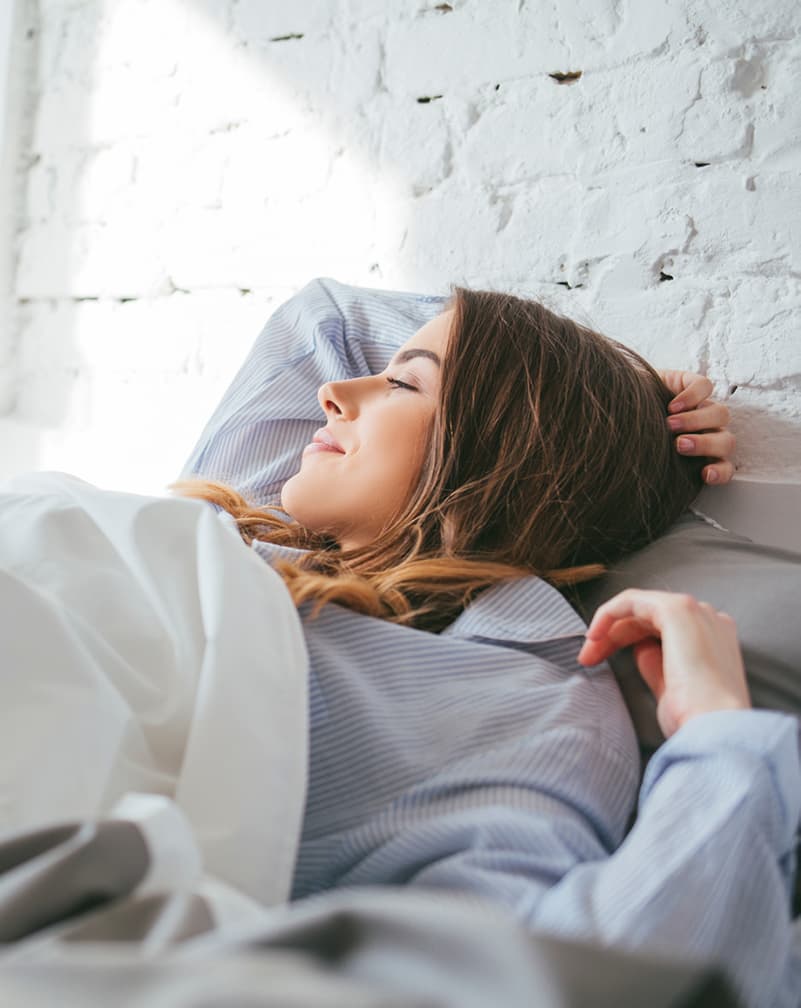 Some people have side effects while using this medicine, especially during the first few months. These often get better as your body gets used to the medicine. The most common side effects are:
Nausea
Vomiting
Stomach cramps
Spotting
Breast tenderness
Headache
Changes in weight
Be alert to signs of a more serious side effect like, stroke or heart attack, headaches that are new or worse than usual, blood clots or blurred vision. If you have any concerning symptoms, get emergency help or let your health provider know right away.