Dr. B is providing
no-cost

medical consultations

For many folks, getting medical care is tough. Seeing a doctor means time and money. Dr. B is committed to helping where we can, which is why we're providing no-cost* consults with licensed providers to patients who qualify.

Who is eligible? We provide no-cost care based on an individualized, good faith assessment of financial hardship defined by the federal government. (FYI, providing care at no cost is actually pretty hard because of government regulations. We have to ask you a few financial questions to stay in compliance.)
Check If I'm Eligible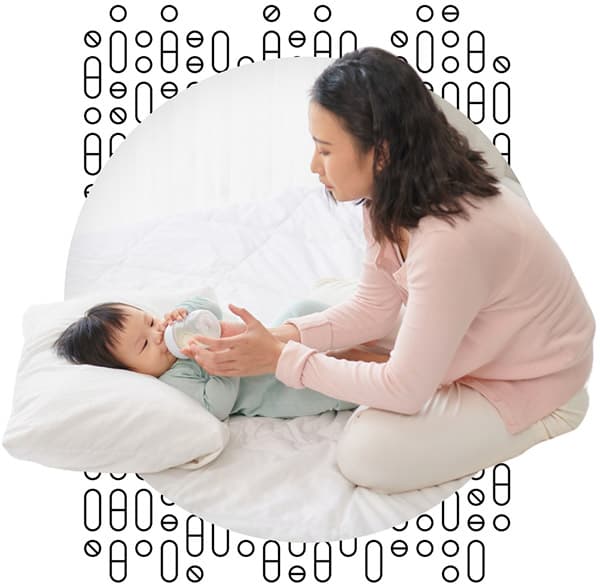 How It Works
Get an online prescription right from your phone–at no cost for qualifying patients.
1

Apply with a few questions about your monthly income

1

Complete an online health assessment

1

Choose an online pharmacy or your local spot

1

A medical provider will review your health assessment

1

If a prescription is appropriate, it will be sent to your pharmacy
Get Started
Please note that Dr. B's policy only covers medical consults that may result in prescription treatment. We don't fulfill medications. That means you may still need to pay for the medication itself at your pharmacy, depending on your insurance and the type of medication.
Send your prescription anywhere
Send your prescription to thousands of pharmacies for pickup or online delivery. Your choice.
"The process could not have been easier. My chart was reviewed by a licensed professional and I was able to pick up my prescription at my preferred local pharmacy within a few hours."
Meghan E. from Florida
Verified Patient
No-Cost Care Questions
So, it's the medical consultation that's no-cost?

That's right. Dr. B does not fulfill medications, which means we can help lower the burden of a medical visit or prescription, but patients are still responsible for the cost of any prescription medication they pick up from a pharmacy.
Does Dr. B offer no-cost medications too?

No, we specialize in online medical treatment, including prescription medications. We allow patients to choose the pharmacy where they would like to fulfill and purchase their medication. We do this so patients can get their meds from wherever is most convenient and affordable.

If you're also looking for support to help cover your medication, check out some of the resources below:
How do I know if I qualify for a no-cost consultation?

We offer care at no cost to patients who qualify based on an individualized, good faith assessment of financial hardship defined by the federal government. (In simple terms this means your income level.) To determine if you're eligible or not, you'll need to complete an online application with a few basic questions about your expenses and household size. If you want to find out whether you qualify, click on the "Check if I'm eligible" button above.
If I qualify, how long do I have to wait for a medical consultation?

Once you complete an online health assessment, it's reviewed by a medical provider. If a prescription medication is right for you, it's sent to the pharmacy of your choice.

No-cost consultation requests are placed in a queue and medical providers review them in the order in which they were received. While they review requests as quickly as possible, wait times may vary depending on patient volume.
Do no-cost patients receive the same care as paying patients?

Yes. All health assessments are reviewed by the same team of medical providers. All patients receive the same quality of care, whether paying or not.
Why are you offering health care at no cost?

It's simple: we believe everyone deserves access to care and that new telehealth tools should be used to help fill gaps in the U.S. healthcare system. There is so much work to be done to make healthcare more equitable and affordable. Offering virtual medical consultations at no cost is a small step in that direction.