Humorist Erma Bombeck once said Thanksgiving is a "wonderful day when no one diets. I mean, why else would they call it Thanksgiving?"
Whether you're gearing up for a few heavy days of cooking and or packing up to travel to a loved one's table, this week we share the latest science-backed tips + products to keep your mind, body and spirit intact.
The Dr. B team is thankful for you. So we hope you feel the love as you turkey trot down into…
The Checkup: uplifting self-care tips 
Thankful For… food + body + mind 
Healthcare: measles + Covid + climate
The Checkup
Intentional feasting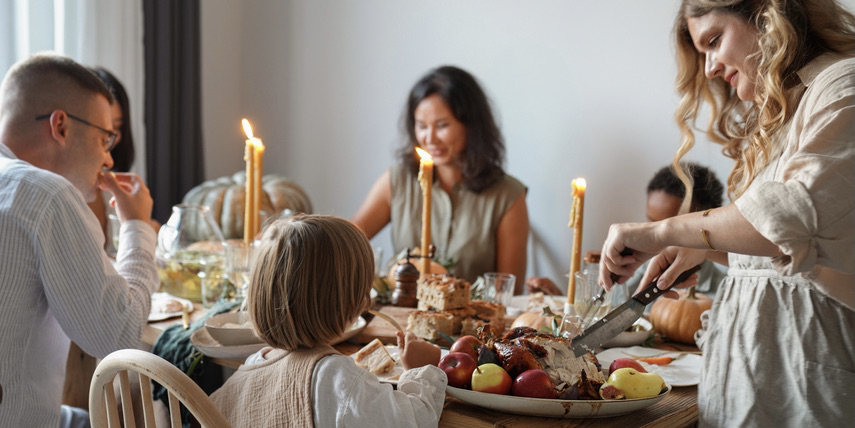 In People, a dietitian shares research-supported tips to help you eat joyfully + healthfully on Thanksgiving.
A few highlights?
Eating a high-protein breakfast stabilizes blood sugar levels for the day. At your main meal, first eat non-starchy vegetables, then proteins, complex carbs + dessert. This approach—often used by those with diabetes—helps us feel full faster + regulates blood sugar levels. And savor the moment by eating mindfully, reveling in the taste, aroma + texture of the food on your plate.
Read the article for more excellent advice.
Protect your temple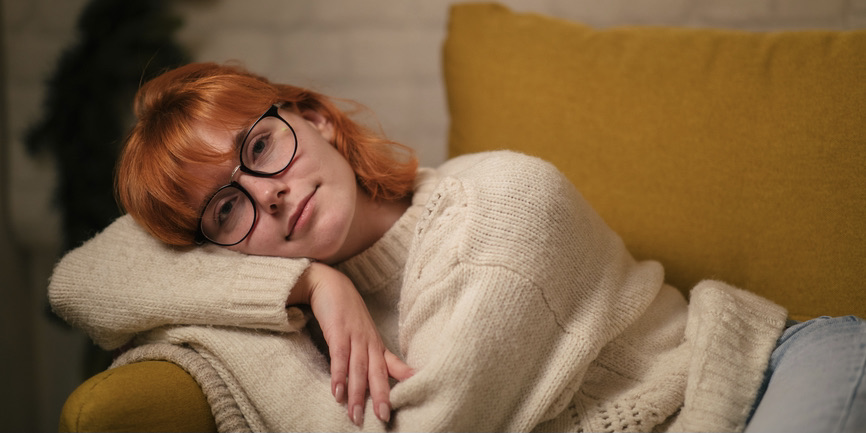 Covid-19, the flu and RSV are on the rise. But a little planning can secure your place at holiday gatherings.
The new Covid-19 boosters target current Omicron XBB variants. If you haven't had a Covid-19 vaccine in six months, get your booster at least two weeks before you plan to gather inside. That way, your body has time to mount a full immune response.
It is safe to get your Covid-19 + flu vaccines at the same time. (See below for why public health experts believe this may offer more protection.) Those with health conditions that compromise their immune systems + older adults should also consider the new RSV vaccine.
To keep everyone safe on the day, ask guests to test before the gathering, have masks ready for those who turn up ill + dine outdoors if possible. Opening windows + turning on air purifiers helps, too. Read more at Time.
If you get Covid-19 or the flu, Dr. B can help you get same-day treatment with a $15 online consultation. Our online healthcare services are open on holidays, too!
Mindfulness amongst chaos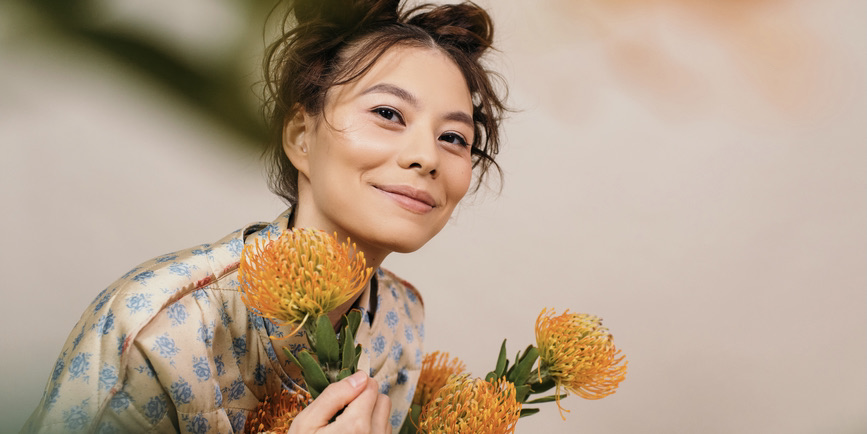 Already holiday stressed? These simple but effective practices from Mind Body Green can help:
Try belly breathing for 3-5 minutes, closing your eyes and feeling the movement of air filling your lungs and diaphragm as you do so. Shut your eyes and visualize an upcoming stressful event. Then ponder anticipated fears + define optimal goals. Use uplifting mantras to practice gratitude + reframe negative self-talk.
Check out the article for other practices.
Or for more support, these (giftable) products will ground your whole-body health.
Healthcare 411
Measles cases climb across the globe (NY Times). Countries are still catching up on routine vaccinations stalled by the Covid-19 pandemic. In the lull, global measles cases increased by 18%, and deaths increased by over 40% between 2021 and 2022. One of the world's most contagious diseases, measles spreads in the air like Covid-19. In the US, Covid-19 vaccine hesitancy has rippled into general vaccine hesitancy, creating unnecessary risk for children.
Should you get your Covid and flu shots at the same time? (NBC). A new study shows that getting your Covid-19 + flu shots together encourages a more robust immune response. It also keeps IgG1 antibodies high longer. The study has yet to be peer-reviewed. But experts say the findings bolster getting both shots together.
Dr. B doesn't administer vaccines. But we can help you get same-day Covid-19 or flu treatment with a $15 online consultation—every day of the week. Explore our primary care treatments.
10 ways the changing climate is creating a health emergency (Guardian). According to a Lancet report, billions worldwide will face climate change-induced health issues. People living in poorer countries will face particular hardship. Floods will transmit disease. Mosquitos + animals will infect more people. Floods, hurricanes, fires and droughts will more regularly cause direct death. These take a psychological toll, too.