Welcome to the Dr. B Weekly Roundup, a curated weekly overview that cuts through the noise to deliver vetted reads on Covid-19 and beyond. In A Christmas Carol, author Charles Dickens notes, "While there is infection in disease and sorrow, there is nothing in the world so irresistibly contagious as laughter and good-humour." As we enter the festive (and exhausting) holiday season, we want to make sure you spread more of the latter than the former. So this week, we review Covid-19 gathering safety protocols for the 2022 holiday season, share tips on how to create a wallet-friendly holiday feast and suggest a holiday mental health plan to help you navigate potential lows.
The Checkup: holiday food + family
Healthy Holidays! economy + spirit + safety
Covid-19: danger ahead?!
The Check-Up: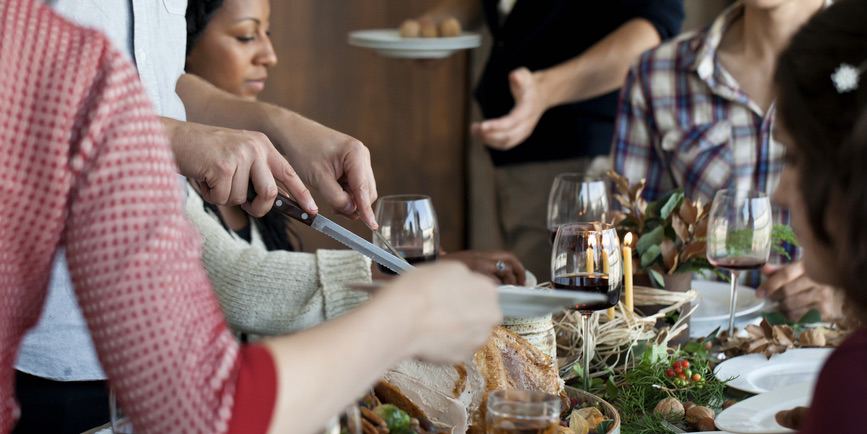 In 2021, supply chain issues had many of us scrambling to find a holiday bird. This year, stocks have recouped. But the avian flu outbreak + rising costs mean we'll face high ticket prices on some of our favorite holiday staples. Rather than shelling out more to satisfy tradition, experts invite us to get creative:
Swap out turkey for pre-industrial era meats like venison, guinea hen, duck or pheasant. Decolonize your menu by featuring indigenous squashes, beans, rice, and root vegetables in the Northeast or corn tamales in the southwest. Or let plant-based sides take center stage—string bean casserole, sweet potato soufflé and herb-laden stuffing satisfy while being heart-healthy, too.
Check out the tips for more or head to these budget-friendly recipes.
Make a holiday mental health plan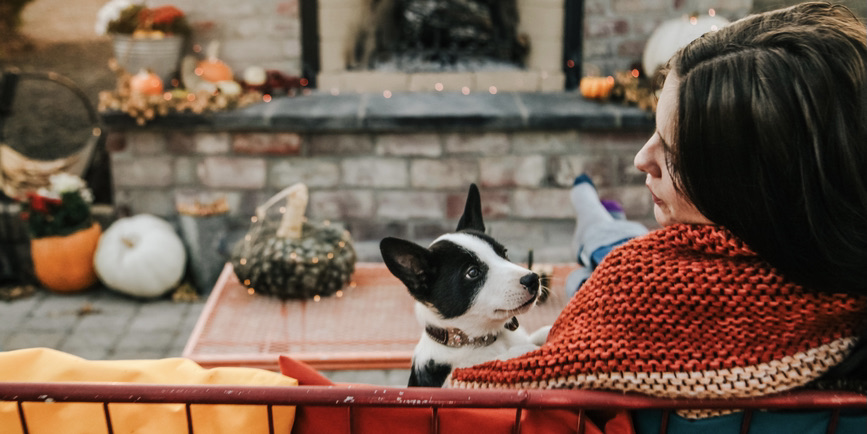 The bustle of the holidays can feel overwhelming—especially to those with chronic illnesses. Trevis Gleason, a retired chef with multiple sclerosis, offers advice that's applicable to all:
Start gift shopping + meal planning now to reduce overwhelm when busier weeks hit. Pencil designated me time into your schedule so that resting, dog walking or spa-soaking can balance out crowds + loud festivity. Move your body—you'll feel better during these darker weeks with breath + blood circulating. Finally, use self-awareness to your advantage: If you can identify triggers that drive you down, you can plan coping strategies for if + when they hit again.
Sure, some of these suggestions seem obvious. But self-care practices only work if we do them. Learn more here.
Covid-19 and the 2022 holiday season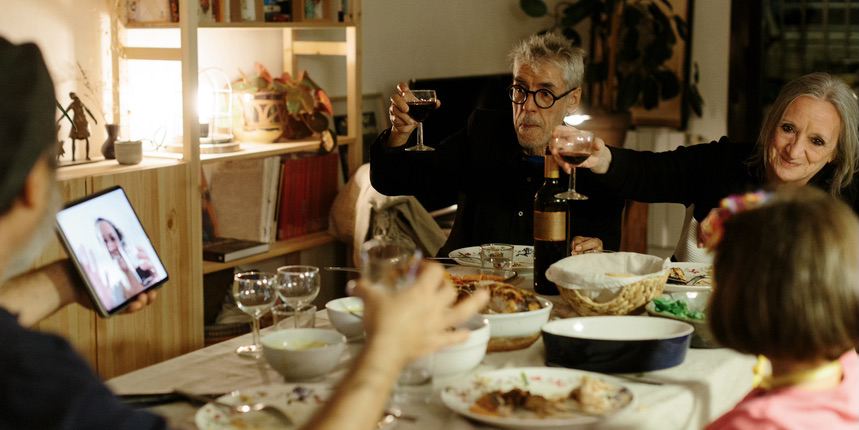 No one wants to plan a glorious holiday meal to have half your guests show up because the rest are sick. Or to be the one staying home alone, sipping chicken broth. With wily new variants causing trouble, the most successful holiday plan will be the one that takes Covid-19 precautions seriously. To help you get started, consider these Covid-19 precaution recommendations this 2022 holiday season:
Plan for the most at risk: Get guests on the same page about vaccinations, masking, exposure + testing to keep high-risk loved ones safe. Stress precautions like hand washing + ventilation, too.
Get boosted: Bivalent boosters are available at no cost to recipients. If it's been at least two months since your last jab, get one now.
Consider quarantine: Minimize exposure the week before gathering to reduce the odds that you'll pick up something + pass it on. Mask in public, avoid rush hour crowds and limit tasks in high transmission areas.
Mask up: When traveling on public transportation, wear a well-fitted N95 or comparable mask—and keep it on. Eat + drink ahead of time to minimize unmasking around others.
Test wisely: Get a P.C.R. test + isolate while waiting for the results and/or have all guests take rapid tests two days before gathering + again the morning of. (Learn how to get free tests here.)
Ventilate: Encourage airflow by cracking open windows, turning on ceiling fans, adding air purifiers with HEPA filters and spending as much time outside as possible.
Don't underplay symptoms: A sore throat, congestion, coughing, fatigue, headaches or muscle aches could mean Covid. Or RSV. Or the flu. Be honest about their existence so you don't pass symptoms on to others. And…
Stay home if sick: Most of us have missed out on a significant life event (or 20) because of Covid-19. It's not fun. But it's better than endangering those you love. If sick, get on an available treatment option ASAP.
Want an even more specific to-do list? An epidemiologist shares her personal gathering plan here.
The latest: pandemic
Unvaccinated infants were hospitalized with Covid more this summer than most age groups, CDC says (CNBC). During the summer's high-transmission Omicron wave, infants too young for vaccination were hospitalized elevenfold compared to pre-pandemic averages. This data highlights how important it is for pregnant people to get vaccinated, as two vaccination doses during pregnancy offer over 50% protection against infant hospitalization. Learn more about Covid-19 + pregnancy at the CDC.
The latest COVID-19 variants can evade vaccine protection, according to new data (Time). A slew of new variants (about 45% of current cases) are evading vaccine + infection-derived immunity. While not causing more severe illness, they are bypassing antiviral drugs + monoclonal antibody therapy—the only treatments available for immunocompromised people. Read the article for details on immunity by infection or vaccination + how to protect those most at risk. And new data from Moderna shows how their bivalent vaccine stands up against BA.5 and BQ.1.1.
Repeat COVID is riskier than first infection, study finds (Reuters). The first extensive study of repeat Covid-19 infection found that a second infection more than doubled the risk of death and tripled the risk of hospitalization. Patients were also three times more likely to develop heart and lung problems. Study participants were predominantly white, older men within the VA healthcare system, so we can't assume the same in the general population. Still, researchers stress that we should be aware of the risk of repeat infection and take the proper precautions.