Ah, summer! If it's not too humid, it's too dry. If it's not too hot, wildfire smoke keeps us inside. So this week, we're covering how to protect the skin you're in—whatever the weather. If you've got a super-sweaty face, are ready to hit the beach or want to get zero sun, we've got your back! But first, flip-flop your way through…
The Checkup: feeling on 🔥?
☀️☀️☀️: sweating + tending + tools 
Healthcare: smoke + pregnancy + Hep C
The Checkup
Have a sweaty face?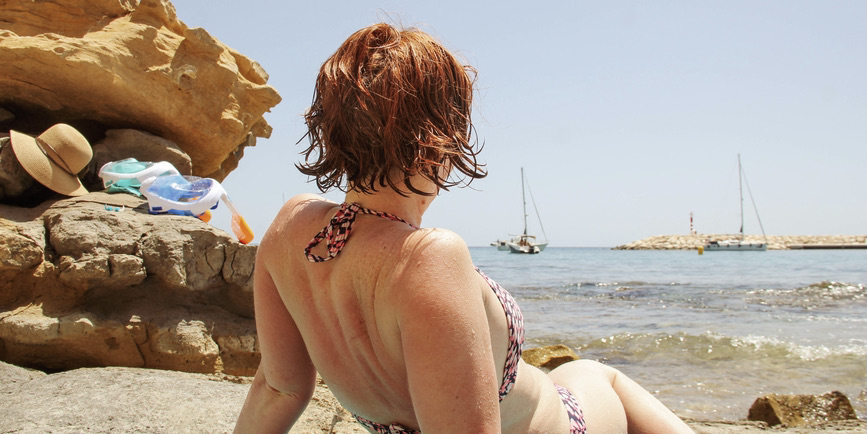 Is your face constantly so sweaty that you have other skin issues? It may be hyperhidrosis. As detailed in Self, hyperhidrosis happens when hyperactive sweat glands create an uptick of moisture anywhere on the body. It's often genetic. Pregnancy, menopause + other conditions play a part. Spicy foods, stress + sun exposure can trigger it. And some medications have excessive sweating as a side effect.
What to do?! Avoid triggering foods. Stay hydrated. (Here are our top hydration tools.) Carry a portable fan + face deodorizing wipes like SweatBlock or Dew Well.
If none of those work, Dr. B can help you get prescription hyperhidrosis medicine!
Sunscreen questions answered!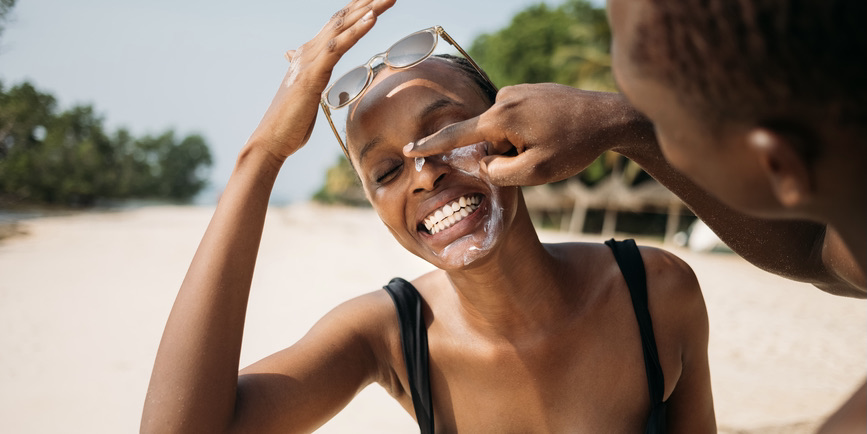 Sunscreen can lower the risk of skin cancer, wrinkles + more. But it often feels greasy or leaves a weird white shimmer. So it's no surprise that less than 30% of us wear it daily. To encourage the slather, Vox fills us in on a few summer skin care 411s.
What's SPF? SPF marks how long we can stay outside without burning compared to wearing no sunscreen. Experts say to wear at least SPF 30 (= 30 times longer). Anything beyond 50 won't make much more of an impact.
Mineral vs. chemical? Mineral sunscreens create a barrier that reflects UV rays. They often include titanium dioxide + zinc oxide—the white sheen culprits. Chemical sunscreens absorb into our skin + create a reaction that repels UV rays. They can include many chemicals.
Which is better? Thick mineral sunscreens are often gentler for those with sensitive skin—but the white residue isn't ideal for dark complexions. Chemical sunscreens are easier to apply and more durable for extra-sweaty situations + swimming—but they leave an oily sheen.
The FDA hasn't approved a new sunscreen ingredient in over 20 years! But read the article for why we should be wary of imported options, tips for properly applying sunscreen + more. And if you wanna avoid the rays altogether to reduce your risk…
Mission Zero Sun!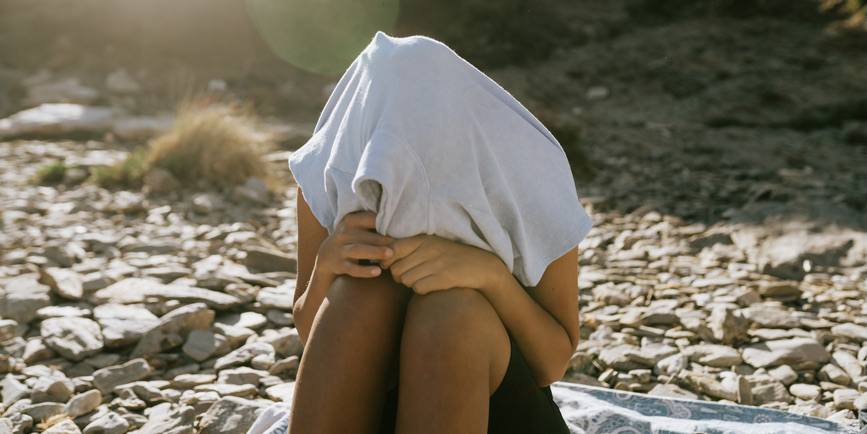 In The NY Times, board-certified dermatologist Dr. Maressa C. Criscito points out that there's no safe tan. Here's our past coverage of UPF protective clothing + summer skin tips. To upgrade your sun gear, try these top UV protection tools.
Healthcare 411
Can air quality affect skin health? (CBS). Air pollution can damage the skin like UV radiation can, causing premature aging + making underlying conditions worse. As we continue this extreme wildfire season, those at high-risk—including older people + those with inflammatory skin conditions—should stay extra vigilant. Moisturize often + use sunscreen even on cloudy, smoky days. Need more help? Dr. B treats all sorts of dermatology conditions. Learn more here.
A blood test predicts preeclampsia in pregnant women (NY Times). A few weeks ago, our newsletter shared how hypertension during pregnancy (a symptom of preeclampsia) causes a large percentage of U.S. pregnancy deaths. Now, the FDA has approved a "revolutionary" blood test to identify those at high risk. When a pregnant person is hospitalized for a blood pressure disorder, the test can determine who will develop preeclampsia in the next two weeks. For those who test positive, early delivery can help evade danger. Revolutionary, indeed.
Hepatitis C can be cured. So why aren't more people getting treatment? (NPR). 2.4 million people in the U.S. have hepatitis C. Caused by a virus that's spread through blood, it can cause severe liver disease and cancer if untreated. But many insurers won't cover antiviral medications unless an infected person sees a specialist, stops drug use and/or has advanced stage liver disease—restrictions not in line with medical guidance. The Biden Administration's proposed a National Hepatitis C Elimination Program will offer free treatment for anyone not insured, on Medicaid, in prison or on a Native American reservation—saving thousands of lives yearly. Fingers crossed the program gets funded.