Welcome to the Dr. B Weekly Roundup, a curated weekly overview that cuts through the noise to deliver vetted reads on Covid-19 and beyond. Some fun facts for World Heart Day on the 29th: The average heart beats 115,000 times daily. The first open-heart surgery was performed by Black cardiologist Daniel Hale Williams in 1893. You're most likely to have a heart attack on a Monday morning. And heart disease is the leading cause of death in the U.S. Fun!  To nurture our most romantic organ, let's review how to assess cardiac risk + healthy heart habits.
The Checkup: moving + grooving
When Sparks Fly: risks + healthy habits
Covid-19: variants + the long game
The Check-Up: 
Tell it to my heart...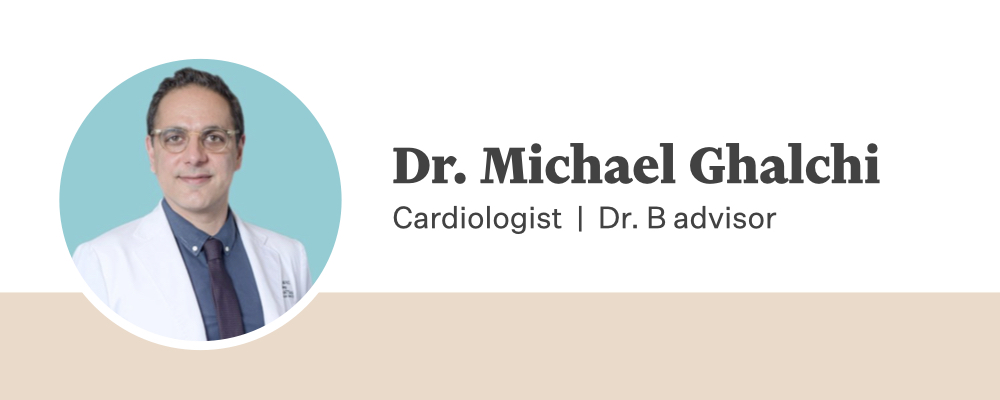 Dr. Michael Ghalchi is one of Dr. B's medical advisors and the medical director of Manhattan Cardiovascular—one of NYC's top cardiology practices. As he encourages an integrated approach to cardiovascular disease, we asked Dr. Ghalchi what women (in particular) can do for optimum cardio care this World Heart Day.
How can women keep on top of our heart health?
Women should speak with (ideally) a preventive cardiologist about their risk as early as possible: Do you have high blood pressure, high cholesterol, sleep apnea or elevated blood sugar? Has a close relative had heart problems early in life? Are you a smoker, do you have difficulty with sleep or eat a lot of processed food? Bloodwork, blood pressure checks and imaging studies looking for buildup of calcium or plaque can then further help assess risk.
What are the most concerning signs of a heart attack in women?
Women—along with diabetics and those who have had a heart surgery—often have atypical symptoms like difficulty breathing; sudden nausea, vomiting, or fatigue; or pain in the neck, throat or abdomen. It's difficult to assess if these symptoms are heart related or not. If a symptom is new, worsening or intense, I recommend getting evaluated by a doctor.
Any particular lifestyle tips we should keep in mind?
When making lifestyle changes I always encourage my patients to think long term—will their new approach work for them in one year, five years? Yo-yoing can lead to worse cardiovascular outcomes, so it's best to avoid fads and quick fixes. Perfection is the enemy of good and small changes in the right direction can be impactful.
The recommendation is 2.5 hours of moderate intensity exercise per week—anything that makes you break a sweat. I encourage my patients to start with something they enjoy and work up from there. To improve nutrition, avoid processed foods high in salt, sugar, and unhealthy fats that lead to high blood pressure, diabetes and plaque buildup—additional chemicals in processed food can also affect one's heart and general health. Many behavior factors affect heart health—some are obvious such as smoking cigarettes or vaping, but subtle ones like poor sleep and difficulty managing stress can also increase the risk of developing heart disease.
Ways to lighten the load...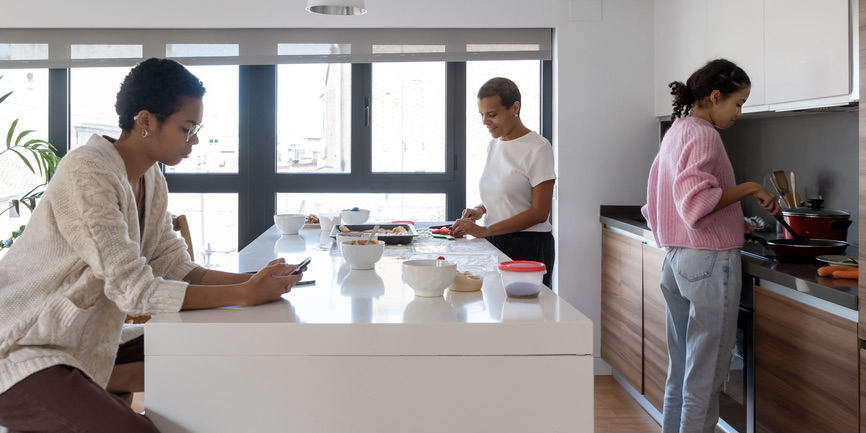 As Dr. Ghalchi says, a major overhaul is not the way to improve healthy habits long term. Up for some subtle shifts? Here are a few to get started:
Swap the salt: Swap the table salt for sea salt, seaweed or dried anchovies. These taste salty but add less sodium to dishes. 
Walk it off: A ​​recent study analysis found that just two to five minutes of walking after meals encourages heart health + lowers blood sugar levels. So fold mini walks into your day!
Add, don't subtract: Don't put the kibosh on favorite foods. Instead, add healthy ones to your plate. Fruits and vegetables fill you up + satisfy your body's need for nutrients.
Lean into what you love: Like gardening? Cooking? Dining out? Incorporate healthier heart habits in those areas. Grow a new vegetable. Learn to cook a new style of cuisine. Heighten anticipation by walking to the restaurant. Your body loves you. Love it back!
Ch-ch-ch-chia!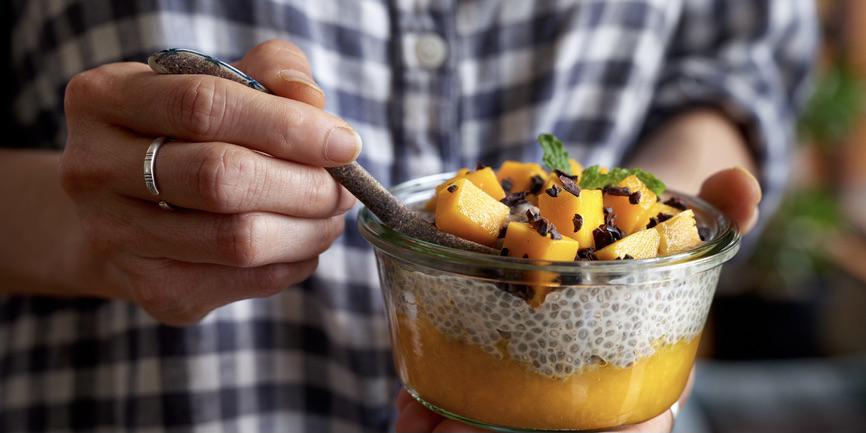 Trying to start the day with good intentions but oatmeal not exactly thrilling? Try an easy overnight chia + flax seed pudding!
Chia and flax are both high in fiber, protein, and healthy fats that can help lower blood pressure and cholesterol levels. And the "recipe" is easy! Just stir together 1 part chia, 1 part flax and 4 parts milk of your choice and refrigerate overnight—for one serving, that's 1 tablespoon each of chia and flax and 4 tablespoons milk. For a big batch, combine ¼ cup each chia and flax and 1 cup milk. When you wake, you'll have a filling and energizing pudding ready to top with fresh fruit, granola, spices or nut butter. Yum!
The latest: pandemic
Just in time for fall, there's a brand-new COVID variant making headway in the U.S. (Fortune). The new Omicron BF.7 subvariant has started its ascent, causing 1.7% of infections in the U.S. + projected to rise quickly. It contains a change in the spike protein and nucleotide sequence (like a blueprint of the virus)—further proof that Omicron morphs to evade immune response. Declining testing rates make it harder for the WHO to identify variants, so we might face another big one before the end of fall. Mask + get boosted. And read here for details.
CDC says some nursing homes and hospitals no longer need to require universal masking (CBS). The CDC shifted recommendations for healthcare facilities, advising that centers with low community transmission levels can choose not to require doctors, patients and visitors to mask indoors. 73% of the U.S. is still at high transmission, though, so this doesn't apply to a large part of the country. Masking also remains recommended when there's an outbreak among patients or when caring for those who are immunocompromised.
The 'end' of COVID is still far worse than we imagined (The Atlantic). From where we are now, the 'end' of the pandemic would look like 50% of Americans getting Covid-19 every winter compared to 10-20% getting the flu. Averaging 100,000 yearly deaths, Covid would remain one of the top ten causes of death, too. And that projection doesn't take into consideration new variants or long Covid patients. So if this is the end? The end isn't good enough.