Bette Midler allegedly once said, "My idea of superwoman is someone who scrubs her own floors." We're all about supporting your superhero aspirations with the latest science-backed advice. So this week, our newsletter covers fall cleaning tips guaranteed to make your home feel healthier + happier.
What cleaning products are hazardous for your health? Is your home haunted by mold or bad acoustics? Does a minimalistic approach to cleaning winter bedding equal the healthiest results? Grab your broom + swipe a path down for the answers. (Plus, vital fall health news.) But first…
The Checkup: all about fresh starts
Deep Clean: products + home + bedding
Healthcare: jabs + insurance + Paxlovid
The Checkup
Green + clean?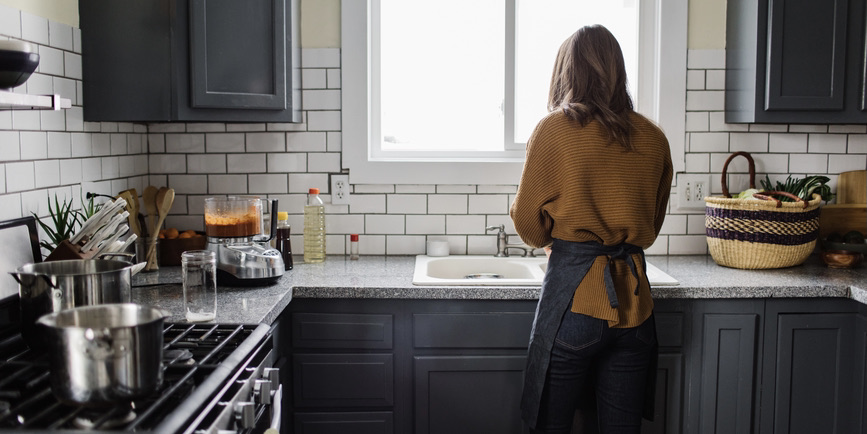 A new study found 530 volatile organic compounds (VOCs) in 30 air fresheners, glass sprays + other cleaning products.
Of the VOCs proven hazardous to our health, conventional cleaning products contained 22 hazardous VOCs. Eco-friendly green products contained 15. And fragrance-free green products contained (only) four.
The study focused on those with occupational exposure—people who clean homes + businesses are at 50% greater risk for asthma + 43% greater risk for COPD. But those risks are also higher for children + pregnant people. So the researchers concluded that fragrance-free green products are both environmentally friendly and the safest for all.
Learn more at CBS. And if you're already navigating asthma…
Learn how Dr. B treats asthma online!
Is your home sick?!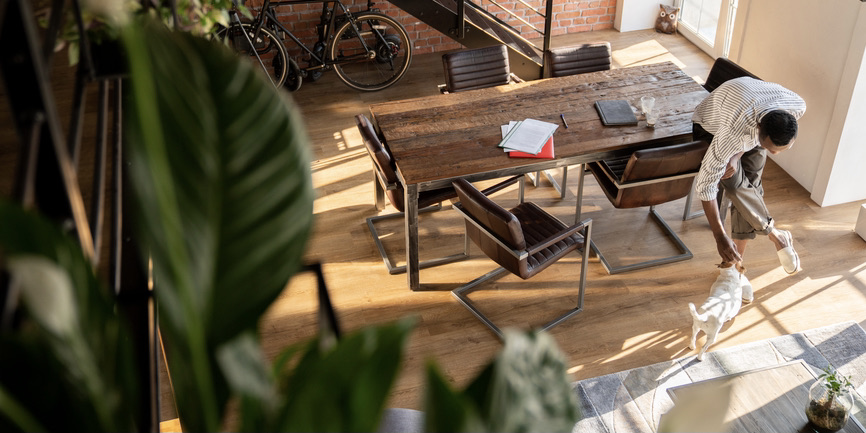 Speaking of VOCs… sick building syndrome (SBS) is characterized by symptoms that result from at-home exposure to VOCs, dust, fungus, mold, asbestos, humidity, bad acoustics… the list goes on.  Symptoms run the gamut—from sinus irritation to brain fog and dizziness.
SBS rates started increasing after the 1970s when new energy-efficient spaces reduced airflow + inadvertently trapped us inside with those triggers. To avoid SBS, get your HVAC system serviced twice a year, clean your space regularly, use MERV-rated air filtration, keep humidity between 35-50% + avoid porous surfaces like carpets.
Snag more tips at MindBodyGreen.
Cleanliness before coziness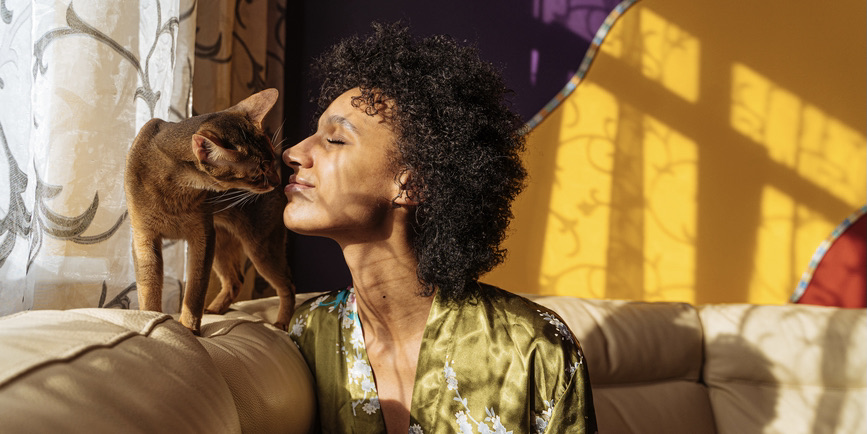 Before you dive too deep into your fall cleaning checklist, Well + Good offers some much-needed minimalizing advice: We don't have to wash heavy blankets as often as we do sheets + pillowcases.
Why not? Our homes are cooler + drier than our bodies. So fungus, bacteria + yeast are more likely to reproduce on items that stay in closer contact with our skin. This means when it comes to washing heavy winter blankets, we really only need to do so once a year.
Some best practices? Wash each blanket alone, in warm water, using minimal detergent. (Detergent clings to thick fibers.) You can also use eco-friendly products like baking soda or vinegar for a clean that's safe for sensitive skin. Or, for a refresh, put flavorless vodka into a spray bottle, spray all sides of the blanket, then let it dry it in the sun.
Read the article for specific material tips. And if your nails or body are currently navigating athlete's foot, jock itch + other fungal infections…
Explore Dr. B's fungal infection care
Healthcare 411
Another Covid-19 winter is coming. Here's how to prepare. (Vox). Starting this week, every American household is (again) eligible for four free Covid-19 tests. (Sign up here.) Updated vaccines are available nationwide, too. Summer's increased transmission + hospitalization rates have slowed. But experts consider that wave a preview of what's to come this winter.
Covid vaccine rollout snarled by insurance denials, canceled appointments (USA Today). Insurance companies are required to pay for the updated shots in full + a CDC program covers the vaccines for the uninsured. But red tape + insurance delays are already thwarting the process for patients. Read the article for tips on avoiding appointment glitches + rejections.
As Covid cases rise, what to know about Paxlovid (NBC News). Paxlovid continues to reduce viral load + risk of hospitalization and death. It may reduce the risk of long Covid symptoms, too. Current studies show that all patients are at risk for rebound infections—not just those treated with Paxlovid. Here's more from Dr. B on available + archived Covid-19 treatments. And if you're at high risk for severe illness + have a current infection…