Get an Erythromycin prescription online
No video calls necessary

$15 consult—no membership required

Medical review within 3 hours
Erythromycin ointment is used to treat pink eye infections caused by bacteria. This medicine is known as a macrolide antibiotic and it works by stopping bacterial growth. Brand name versions of this medicine include Ilotycin and Erythrocin.
* Prescription treatment requires a virtual medical consultation with a medical provider to determine if a prescription is appropriate.
See what others are saying about Dr. B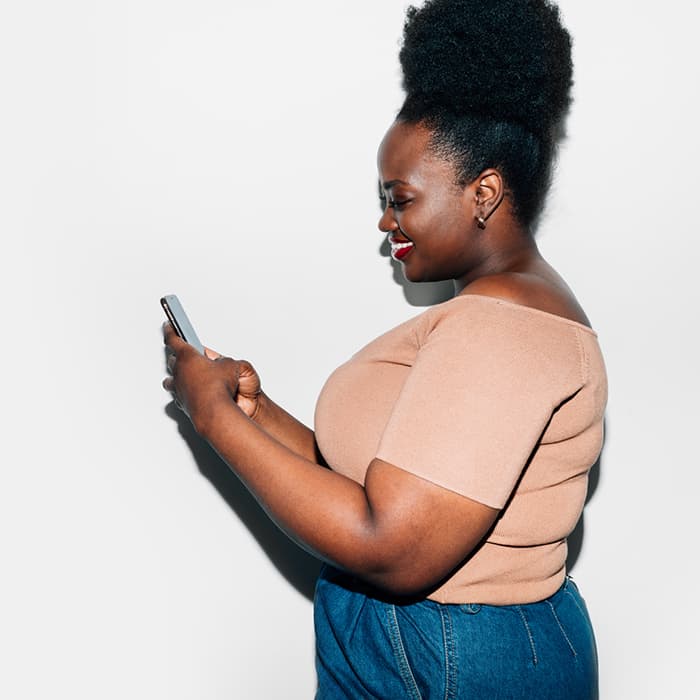 How Dr. B treats pink eye
Tell us about your condition with a $15 online consultation—no video call necessary.
A medical provider will review your information and prescribe treatment, if appropriate.
Pick up and pay for the medication at the pharmacy of your choice. Or, get it delivered.
About Erythromycin
How does it work?
Erythromycin works by stopping the growth of bacteria. It does this by interfering with their ability to make the proteins they need for survival and reproduction.
What does it treat?
Erythromycin ointment is used to treat pink eye infections caused by bacteria. It's also used to prevent eye infections in newborn babies. It won't work for pink eye that's caused by viruses or allergies.
What forms does it come in?
This pink eye treatment comes as an ointment that's applied to the eyes. Most people start feeling better after a few applications.
Erythromycin vs. Ilotycin
Erythromycin is the active ingredient in brand medications like Ilotycin and Erythrocin. It's what makes these medicines "work." All of these medicines work the same way to treat bacterial pink eye.
The brand drugs Ilotycin and Erythrocin are not currently available on the platform.
How much will it cost?
Dr. B offers online consultations for $15—which is less than most copays. If a pink eye prescription is appropriate, your out-of-pocket medication cost will depend on your insurance and where you decide to get your prescription filled. With a drug discount card, prices for Erythromycin 5 mg/gramEye Ointment (3.5 gram tube) start at $4.97.
* Prices shown with drug discount card applied. Price may differ depending on location.
$15
+
Starting at
$4.97
$5.63
$5.38
$4.66
$16.55
Erythromycin 5 mg/gramEye Ointment (3.5 gram tube)*
More Conjunctivitis (Pink Eye) Prescription Treatments
Looking for a different medication? Here are some options.
Common Questions
Erythromycin prescription FAQ
What are the benefits of using Erythromycin?

Kills the bacteria that causes pink eye
Helps fight pink eye infections
Relieves gritty feeling in the eyes
Treats itchy eyes from pink eye
Safe for most people
Few side effects
Who should not use this medication?

People who are allergic to Erythromycin or other macrolide antibiotics
People with pink caused by viruses or allergies
Pregnant or breastfeeding women

Talk to your healthcare provider about your medical history, including any medications you're using before starting this treatment.
How do I use this medication?

This pink eye treatment is applied to the lower eyelid, usually up to 6 times a day. Make sure to wash your hands before and after using this medicine to avoid spreading the infection to others.
What happens if I miss a dose?

If you miss a dose of Erythromycin, take it as soon as you remember. However, if it's nearly time for your next dose, just skip it. Don't use extra to catch up.
What happens if I use too much?

This medicine is usually well tolerated, but it can cause blurry vision after it's applied. This medicine is only for your eyes. Don't swallow it and only use it as directed.

If you've used too much Erythromycin, call your medical provider or local poison control center (800-222-1222) immediately.
Can I get Erythromycin online?

You can skip the doctor's office - Dr. B offers convenient online prescriptions for pink eye treatments, including Erythromycin. Just complete a health questionnaire about your symptoms to connect with a licensed medical provider, right from home.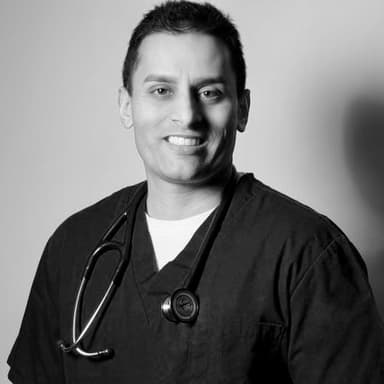 Medical information reviewed by Dr. Sudip Bose
Sudip Bose, MD is a world-leading emergency medicine physician, combat veteran, professor, and entrepreneur. With a wide variety of experience, Dr. Bose is focused on endeavors with large-scale health and educational impact. He founded The Battle Continues, a nonprofit assisting veterans with healthcare needs. Dr. Bose is also a clinical professor at Texas Tech and University of Illinois College of Medicine. He is a graduate of the honors program at Northwestern University, where he continued his medical school education at The Feinberg School of Medicine.
Side Effects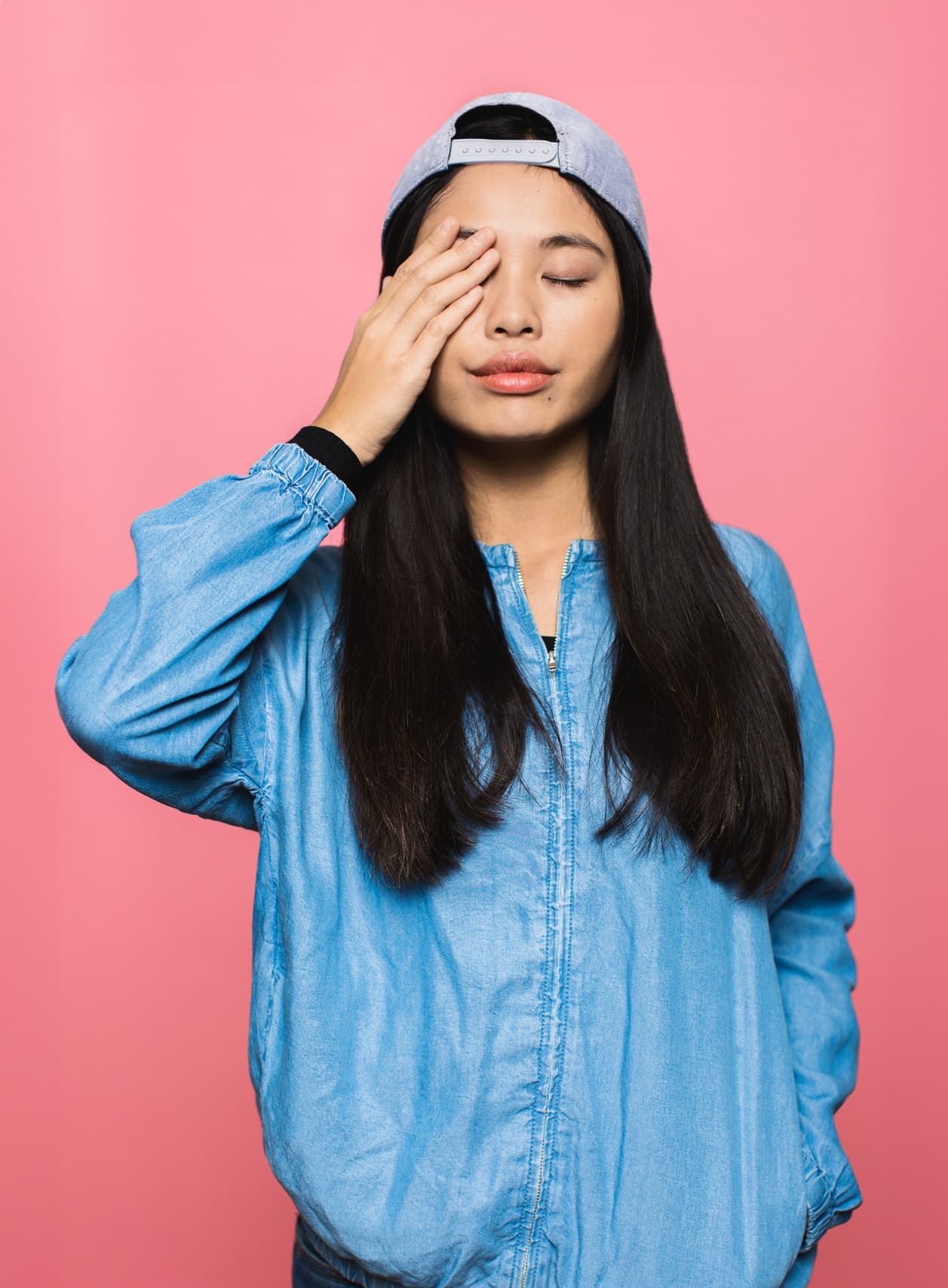 This pink eye treatment rarely causes side effects. When they do occur, they're usually mild and get better a few minutes after applying the ointment. The most common side effects are:
Temporarily blurred vision
Mild eye irritation
Red eyes
This medicine can rarely cause serious allergic reactions. Signs of a severe allergic reaction can include swollen eyelids, redness, itching, rash or shortness of breath. If you notice any of these symptoms, contact your health provider right away.