Welcome to the Dr. B Newsletter, a curated weekly healthcare email that cuts through the noise to deliver vetted reads on Covid-19 and beyond. September is National Yoga Awareness Month. Whether you're an experienced devotee or a lotus-posing newbie, yoga offers many ways to restore body + spirit. So this week, we explore yoga's health benefits and share virtual online classes + inclusive brands perfect for every body. Plus news about the new Covid-19 vaccine and more. So let's stretch + release into…
The Checkup: moving + eating + contemplating
Every Body: yoga benefits + practices + inclusive gear
Covid-19: new boosters + fall surges
The Check-Up:
Yoga does a body good!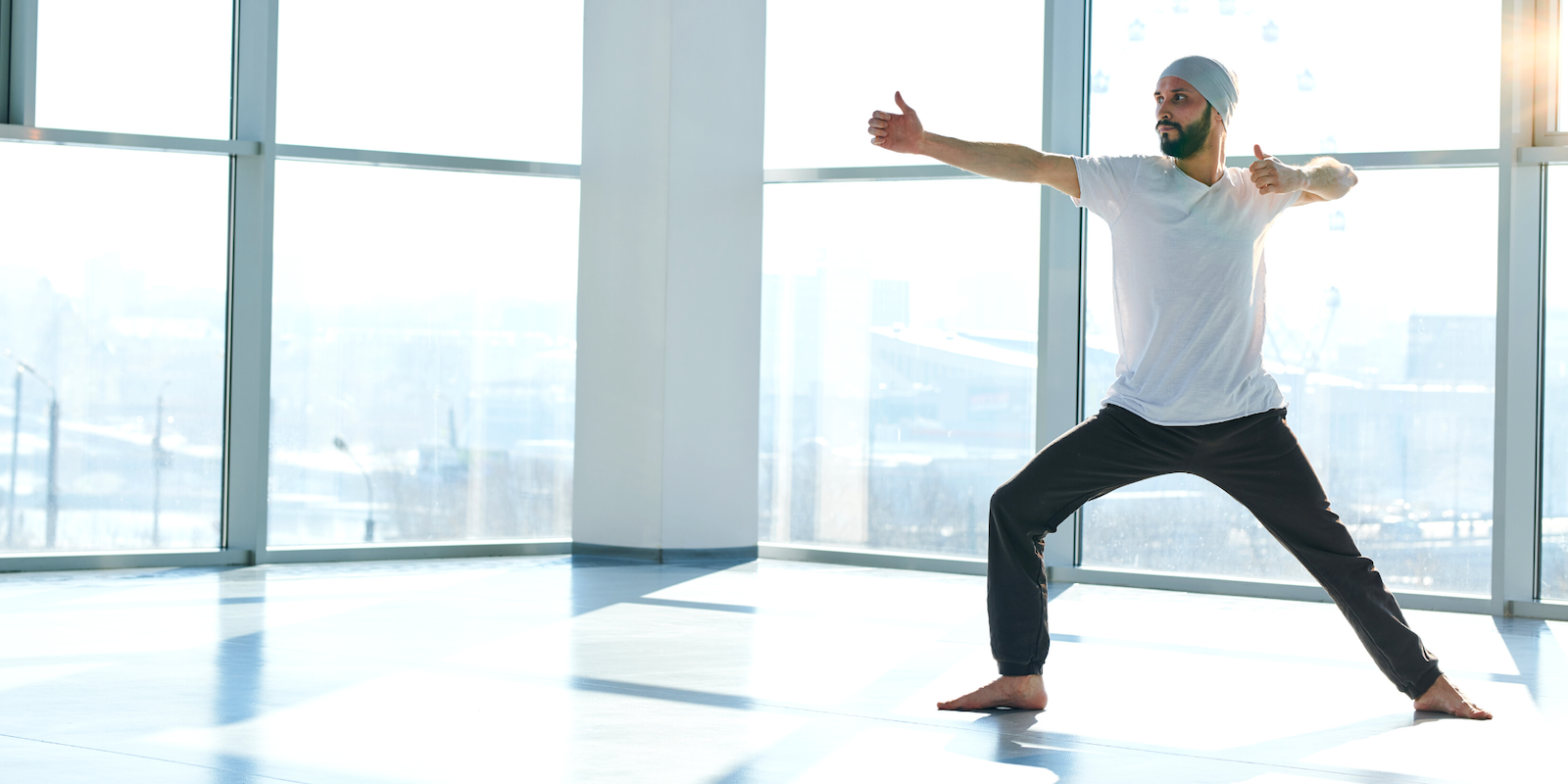 Yoga is derived from the Sanskrit word yuj—to join and concentrate our attention—and has a millennia-old history. Today's many schools have intricate lineage stories, too. But they largely trace to four basic principles: we focus on mind-body integration, understand that our needs are unique, trust that we are our best teacher and believe that our state of mind affects the healing process. These transform into 3 areas of practice: Pranayama—controlled breathing. Asanas—postures. And savasana—rest. Now the body is ready for meditation.
Around 14% of adults in the U.S. have some sort of yoga practice. But like other areas of wellness, studying its health benefits often involves practical complications: It's hard to create large participant and control groups when health statuses and lifestyles differ. Yoga practices also vary—fasting, chanting, stretching, strengthening, meditating, and an endless variety of postures make it difficult for researchers to summarize exactly what they're studying. And while drug studies compare medication against placebo effects, participants know they're doing yoga and have some idea of what's expected from the results.
All this aside, some studies imply that—when practiced safely—yoga offers health benefits similar to other forms of exercise. Those with hypertension may find it lowers their blood pressure. Vigorous practices can increase oxygen utilization and endurance and help with weight control. And practices focused on breathwork may increase awareness, which encourages us to take better care of ourselves. Specifically, yoga can…
Promote blood flow: Poses can increase blood flow to cells, optimizing their function. Twisting poses wring out deoxygenated blood from internal organs, refilling with oxygenated blood as the twist is released. Inverted poses do the same for feet, legs and pelvis.
Improve mental health: On top of awareness, yoga encourages us to breathe and focus on the present. This calms our sympathetic nervous system's flight-or-fight response and moves us to the parasympathetic system's relaxation response. Our body's healing mechanisms take over. We feel calm and restored. And sleep better at night.
Reduce pain: Some studies have shown that 3-4 months of yoga can have a small to moderate effect on chronic back pain. Others have shown that yoga improves flexibility + functional mobility, which can reduce pain and the use of pain-relieving medications.
Yoga welcomes bodies of all ages—including children, seniors, those with chronic illness, and those who are pregnant. So let's take a big breath out and move into…
At-home yoga for every body!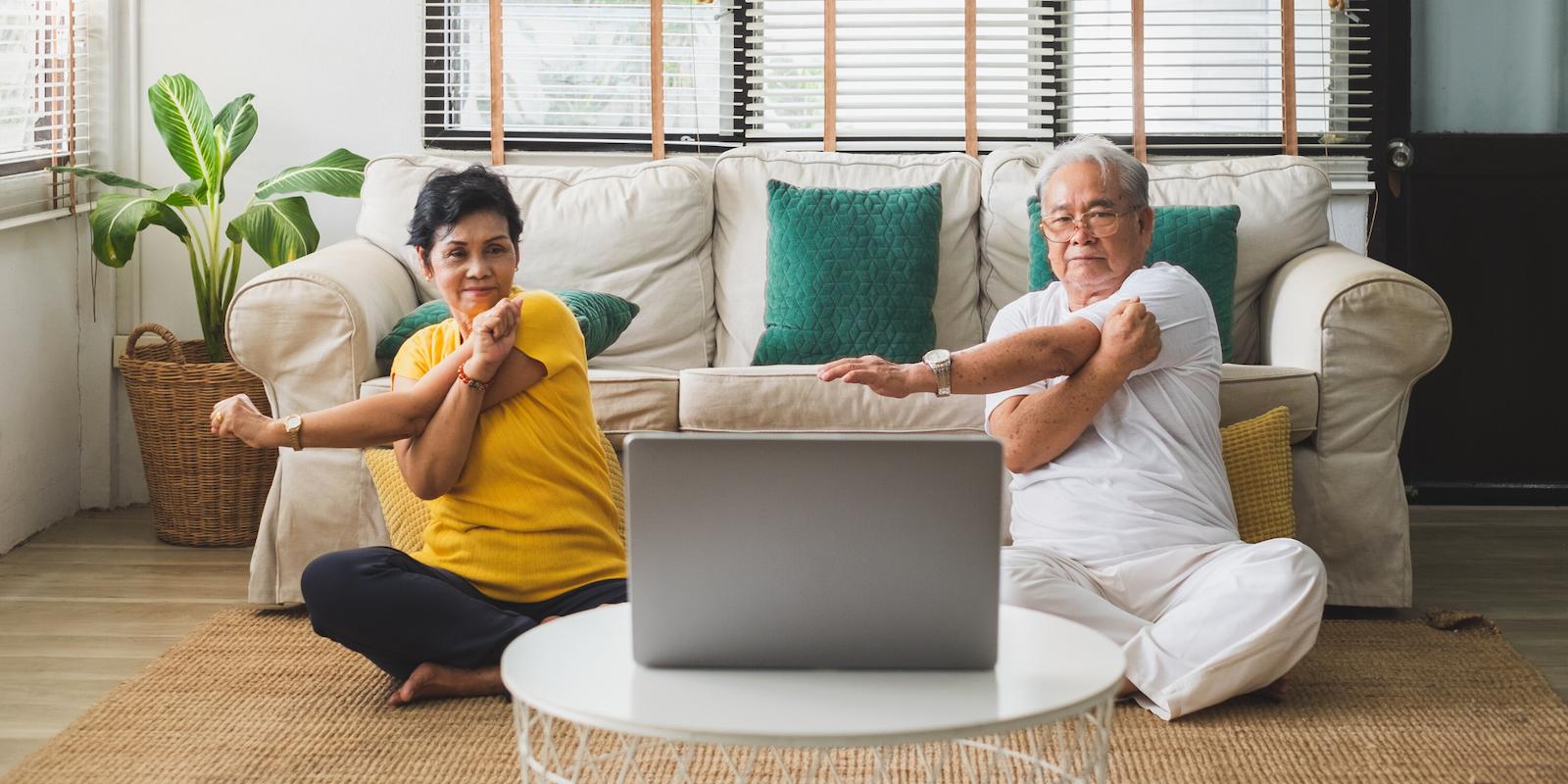 What to do if the best yoga class for you isn't nearby? Try an online class geared to suit your needs. These teachers offer safe, inclusive classes + community.
Body inclusive: Every Body Yoga author Jessamyn Stanley offers size and spirit inclusive classes at The Underbelly. Or join Amber Karnes at Body Positive Yoga for digital courses + classes that foster body peace.
During illness: Rashmi Ramesh offers practices safe for painful period days. Those with fibromyalgia can find quick relief at Yoga by Joelle. A gentle chair program by Toronto therapists eases all sorts of chronic pain. And Claire Huntley offers a variety of 30-minute routines for those with post-viral illnesses like long Covid and ME/CFS.
For families: Little ones use their imaginations in colorful classes by Cosmic Kids Yoga and Yoga Guppy. Parent-kid partners can try a 17-minute class at Mind With Matter. And families work together at Manduka Yoga's 30-minute class fit for kids of all ages.
Yoga for seniors: Increase flexibility with 5 stretches from Silver Sneakers. Follow senior teacher Sandra Taylor of Northern Zen Yoga for a variety of attention-keeping classes. Or head to Yogalates With Rashmi for gentle, chair and even dance yoga!
Shine inside + outside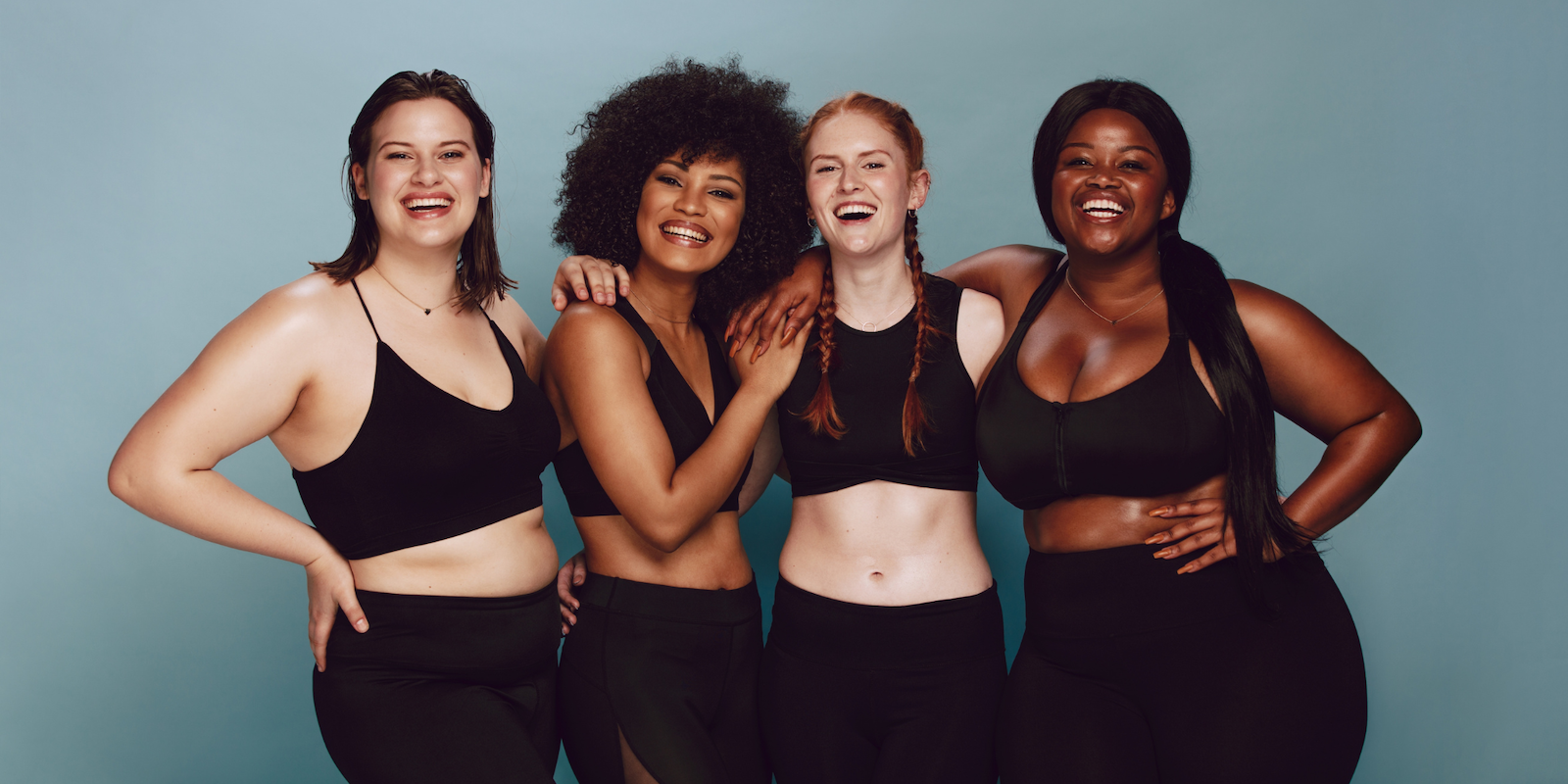 Workout fashion has come a long way from baggy windbreaker shorts and unflattering leotards. Many major retailers now offer comfortable performance gear for a variety of body shapes and sizes. But smaller designers and retailers are pushing sustainable, inclusive clothing a few steps further. Here are a few brands to consider when ready to restock.
The latest: pandemic
US clears updated COVID boosters targeting newest variants (AP News). New boosters approved by the FDA last Wednesday roll out this week, potentially reducing infections by 2.4 million and deaths by 9,700 through May of 2023 (if a new variant doesn't emerge). "Bivalent" shots, they're ½ original recipe and ½ new protection against omicron. Only those who've already been vaccinated are eligible—Pfizer is safe for anyone 12 and older and Moderna for adults. Walgreens is already scheduling appointments.
U.S. health officials brace for another fall Covid surge, but with fewer deaths (CNBC). The last two fall and winter seasons have brought destructive Covid surges. Health officials expect a surge this fall, too. But we're in a stronger position, with new boosters and antiviral treatments available. If as many people as possible get boosted and mask up when around high-risk people, we may avoid surging hospitalizations and death rates. Are you at high risk and have an active infection? Learn how to find treatment ASAP.
If Covid-19 public health emergency ends, millions of Americans could lose healthcare coverage (Forbes). The 2020 Covid-19 relief bill included grants to help states keep qualified people on Medicaid during the pandemic. But those provisions may end if The Covid-19 Public Health Emergency expires on October 13th, redetermining the eligibility of 80 million people. Read above for details on how budgets may play out. And urge your elected officials to support the Medicaid Saves Lives Act (S.2315), which fills in some coverage gaps.