Welcome to the Dr. B Weekly Roundup, a curated weekly healthcare email that cuts through the noise to deliver vetted reads on whole-body health. None of us want to be talking about a tripledemic as we head into the holiday weekend. But those pesky viruses can infect us no matter the calendar date. To arm you with the latest helpful info, here's what we know what happens when you get two viruses at once. Plus, the risk of getting long Covid + how brain fog debilitates those who have it. And we share a new Dr. B partnership that can help you get Covid-19 antiviral medication without an IRL trip to the doctor's office.
The Checkup: feel good holidays
Cough! Covid-19, coinfection, clouds
Healthcare: warning signs + stats
The Checkup
Dr. B + PHASE launch Test-to-Treat partnership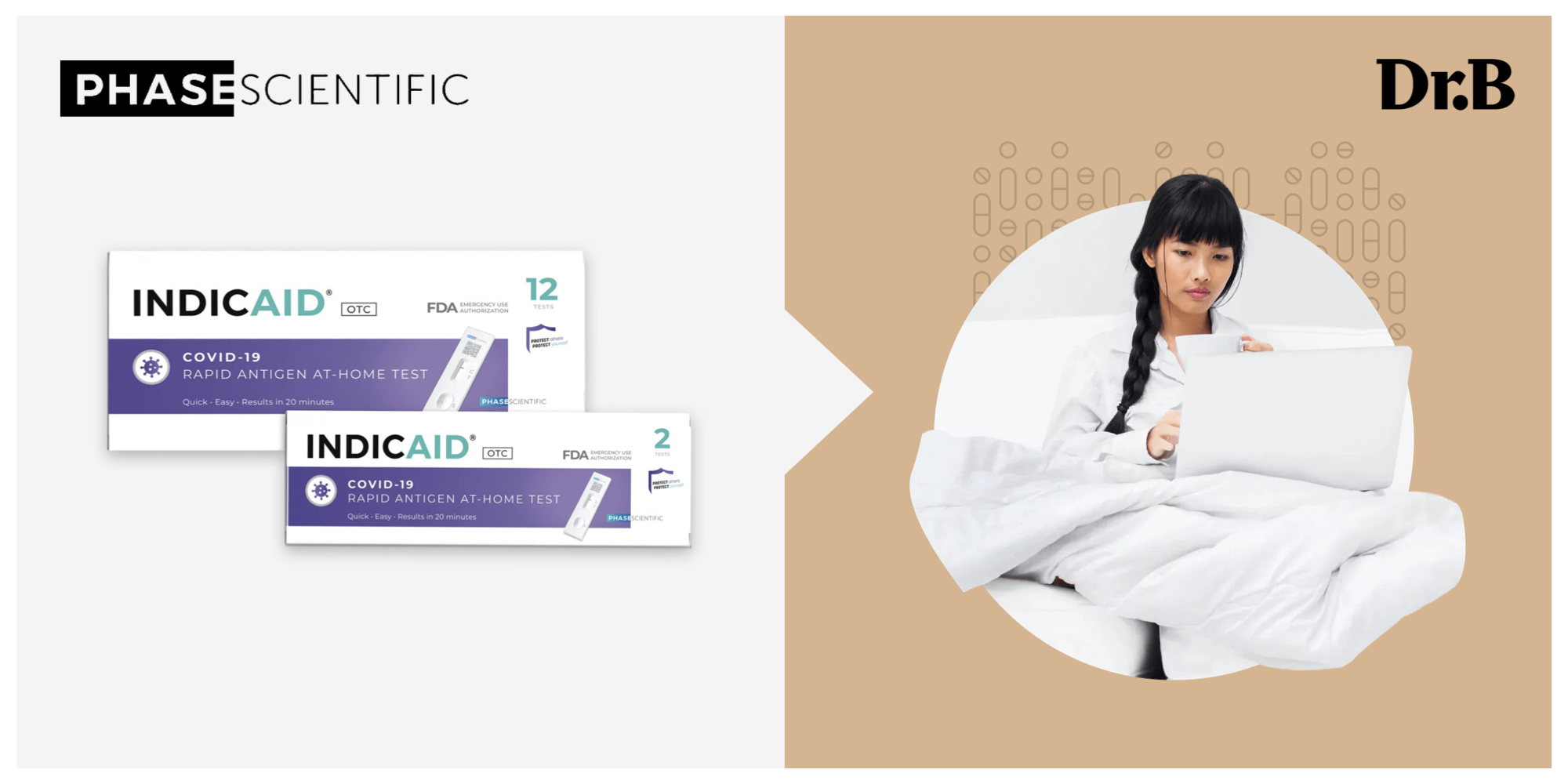 If you're at high risk for severe illness and catch Covid-19, you want to get on prescription antiviral medication within five days of your first symptoms.
To make this window less of a stress, Dr. B has partnered with PHASE Scientific, the maker of INDICAID® COVID-19 Antigen Rapid At-Home tests (available online + in pharmacies nationwide).
After testing positive, you'll be directed to the PHASE Scientific's Test-to-Treat page. Follow it to take Dr. B's online health assessment. A licensed medical provider will review your record. If appropriate, they'll provide you with a prescription for FDA-approved Covid-19 antivirals Paxlovid or Molnupiravir, which you can fill at any pharmacy.
The consultation fee is only $15 for paying patients and no-cost consultations are available for those who qualify. Learn more about how we can help you save time and money when you're sick this season.
Warning! Viral interference!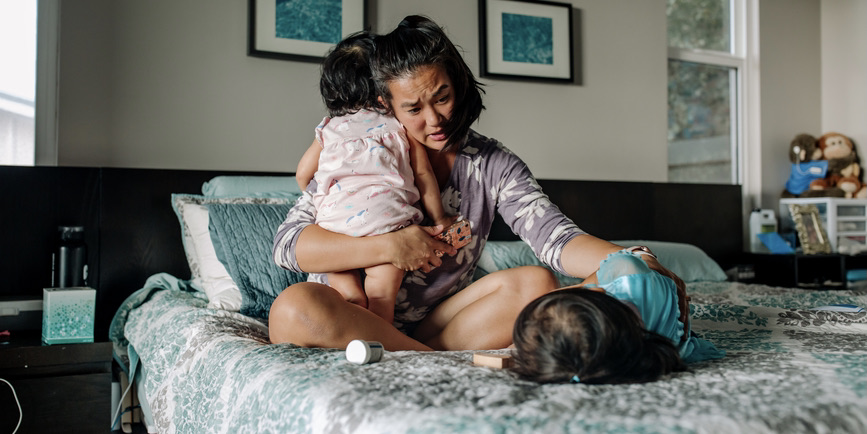 Yes—you can get two viruses at once. But are two infections better or worse than one? According to the latest research, it depends.
 When a healthy immune system senses the invasion of a cellular structure common to viruses, it doesn't care which virus it is—it busts out a general response to block reproduction. Defenses up, it can now be more challenging for a second virus to infect days or weeks after. This viral interference is why past flu pandemics pushed RSV down the calendar + why we most likely won't see Covid-19, RSV and the flu peaking together.
But people who don't make a robust immune response can have a harder time with coupled viruses—damaged lung tissue can't defend well against a second hit. And while early research suggests that it's harder to get Covid-19 with or right after the flu, the illness is more severe when it happens. So young children, older people + the immunocompromised are at significant risk this winter.
The (brain) fog after the (Covid-19) storm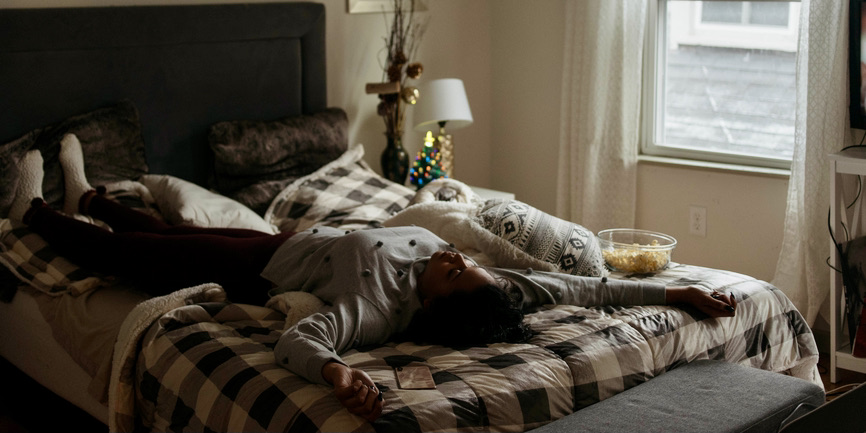 Losing words mid-sentence. Struggling to focus in class. Forgetting why you're in a store or how to ask for help. Brain fog so debilitates some people with long Covid that they can't work, socialize or participate in typical life functions... like remembering to eat.
Why does this happen?
After examining more than 100 studies, researchers concluded that lung inflammation causing brain + neural cell dysfunction is probably to blame. Other studies suggest that inflammatory proteins build up and cross the blood-brain barrier to cause inflammation + mess with neural function. MRI scans have also shown that Covid-19 can reduce blood vessel circulation in the frontal lobe and brainstem—areas vital for expression.
Brain fog is not unique to long Covid. Learn more here.
Healthcare 411
Nearly half of Covid patients worldwide still have symptoms after 4 months, according to a giant new study (Fortune). 200 studies of 750,000 people show that 45% report symptoms four months after a Covid-19 infection including fatigue, pain, sleep issues and difficulty participating in daily activities. Around 50 million Americans currently have long Covid and up to 4 million are out of work, causing an estimated 3.7 trillion dollar blow to our economy. Learn more in this roundup of studies + statistics.
7 signs your 'mild' flu symptoms are turning into something more serious (Self). When should adults with the flu head to the doctor? Your fever or cough got better but came back—which can mean pneumonia. You're short of breath—also a sign of bronchitis or pneumonia. You have chest pain. You're confused, dizzy or lightheaded—a sign of low oxygen. You're not peeing—you're dehydrated! You have severe muscle aches. Your chronic condition feels worse. Need flu help? Head to Dr. B.
Covid-19 vaccines have saved more than 3 million lives in US, study says, but the fight isn't over (CNN).  A new study estimates that Covid-19 vaccines have saved more than 3.2 million people in the U.S and kept over 18.5 million from hospitalization, saving over 1 trillion in medical costs. But less than 15% of eligible Americans have gotten their updated boosters + one in five are unvaccinated. Infection, hospitalization and death rates are rising again. So boost up, mask up + order your free Covid-19 tests!