Welcome to the Dr. B Weekly Roundup, a curated weekly overview that cuts through the noise to deliver vetted reads on Covid-19 and beyond. Post-viral illnesses have taken the spotlight: long Covid affects one of every five infected people, and polio has (unfortunately) returned to healthcare conversations. This week, we zero in on polio history + what to know now. Then get some life lessons from a retired chef with post-polio syndrome. But first, turn your torch to…
The Checkup: physical + emotional safety
Polio: what to know + life lessons
Covid-19: new projections + protections
The Check-Up: 
An old virus returns...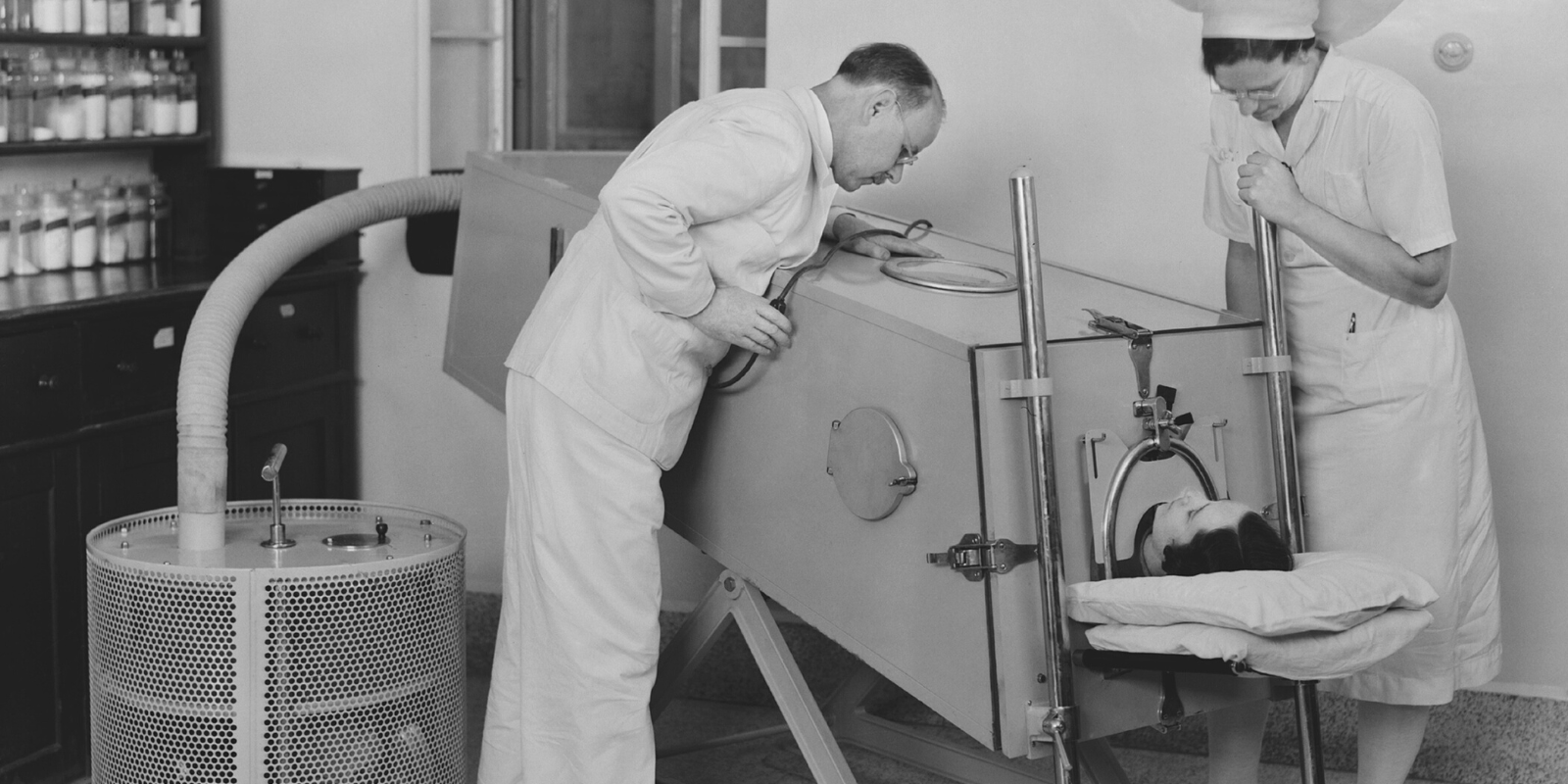 On a late March day in 1953, American Dr. Jonas Salk announced on national radio that he had created a vaccine for poliomyelitis. By that time, polio was the most feared disease worldwide—ending, disabling and transforming lives in as tender and tragic ways as Covid-19 has today. Celebrities like Joni Mitchell, Alan Alda and Neil Young grew up with PTSD-like memories of treatment. And documents show rows of patients in iron lungs and kids on crutches. After Salk successfully tested his inactivated polio vaccine (IPV) on 1.6 million children in 1954, massive vaccination programs reduced polio's roar to a whimper. In 2019, two of the three wild poliovirus serotypes were considered eradicated worldwide. (The third only remains in Afghanistan and Pakistan.)
Why should we turn our attention to polio now? The U.S. recently joined 30 other countries reporting new polio cases. In the wealthiest countries, they're vaccine-derived: The live vaccine children in Afghanistan and Pakistan receive can't cause paralysis on its own. But it can replicate and evolve to cause disease in another unvaccinated person. (Read how that happened in New York here.) Wild cases have returned to Africa after a five-year hiatus. And in 2022, Pakistan jumped from having had one wild case to now having 17. Without reenergized vaccination efforts, history may repeat itself.
Then, there's the shared experience between today's long Covid patients and those living with the late effects of polio—also called post-polio syndrome. Of the 1% who survived paralytic polio, up to 50% developed chronic symptoms years later. With Covid-19, about 20% of Americans develop chronic symptoms (no matter the severity of their infection). There is no cure for post-viral illnesses like post-polio, long Covid or ME/CFS. Instead, patients must learn to adapt to pain, debilitating fatigue and loss of various functions. A physical medicine and rehabilitation physiatrist or neurologist specializing in neuromuscular disorders can help. But not enough physicians are trained to treat them.
What can you do? Support ongoing research through organizations like MEAction and the Long Covid Alliance. Show your allyship on World Polio Day (Oct 24). And to protect yourselves and others, read what doctors wish patients knew about long Covid.
Life lessons from a post-polio survivor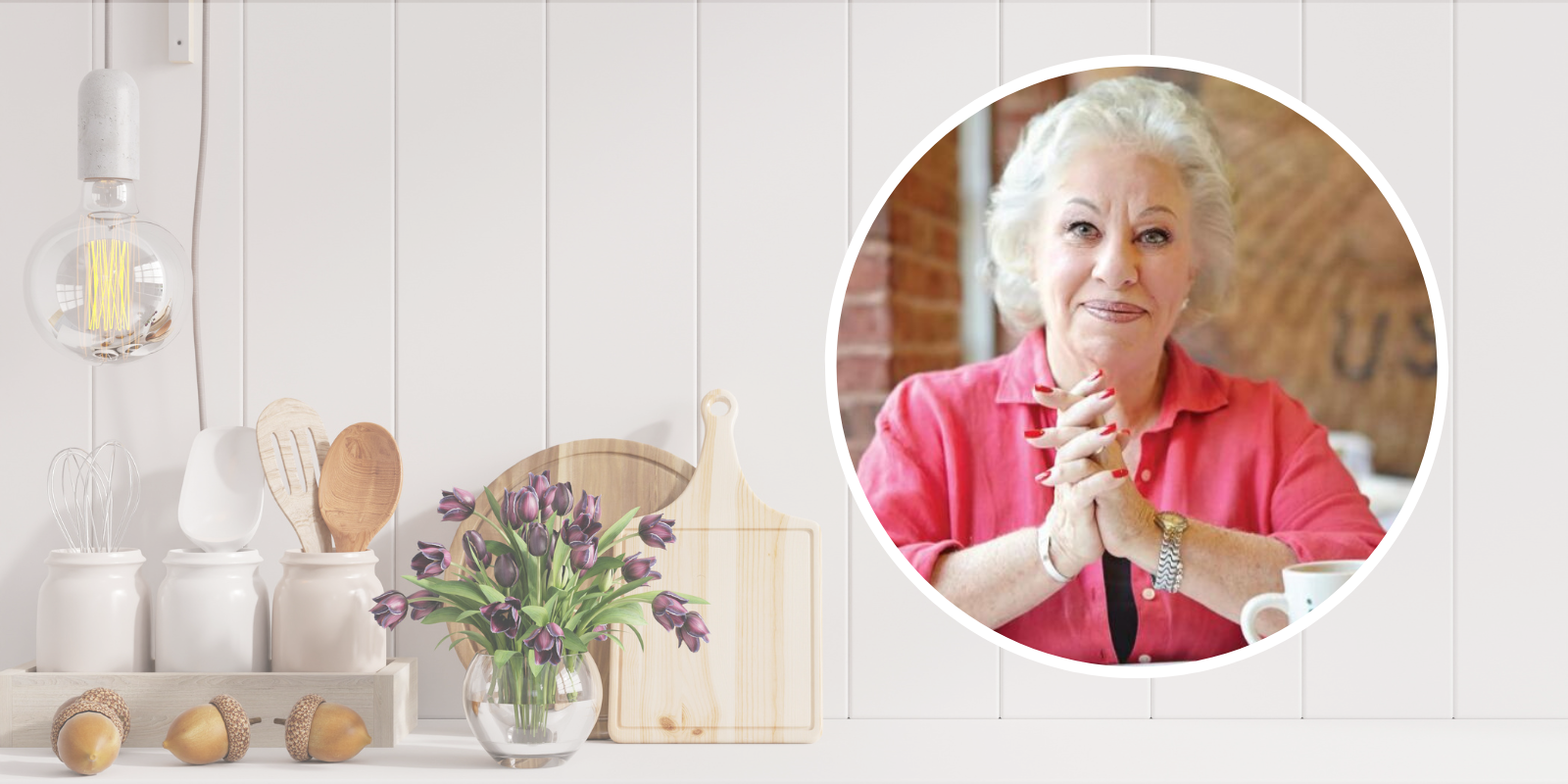 Ina Pinkney contracted polio when she was 18 months old—11 years before the polio vaccine became available. Living with post-polio syndrome, the now-retired chef became Chicago's "Breakfast Queen" when her restaurant, Ina's, won the hearts of critics and everyday eaters alike. Pinkney also danced with Fred Astaire, learned how to ski on one leg, and was hugged by Desmond Tutu in an airport after he saw her limp and recognized a fellow polio survivor.
Struggling with and adapting to the late effects of polio, Pinkney shares a few recipes for life that can help all of us move forward.
You only have to get up one more time than you fall. "Figuratively and literally, this has been my greatest life lesson. My father was my champion. He would always catch me when I fell and taught me how to do that for myself when he wasn't around. We have all "fallen" in school or business or life. Getting back up is how we reset and move on."
95% of life is asking for what you want. "I meet many disabled people who are afraid or hesitant to ask for help, which is confusing to me. You don't have to use a mobility device to need help reaching the top shelf in the grocery store—you can just be short, like me! People love to be asked to help! And "no" is the answer to every question you don't ask!"
Never grieve until you have to. "How many times do we anticipate an ending way before the end?! I planned to close my restaurant seven months before it happened. Each morning, I'd ask myself what day it was and answer, "It's today!" If I thought about that last day, I'd miss out on the one I was living."
Accessible cooking tips for all!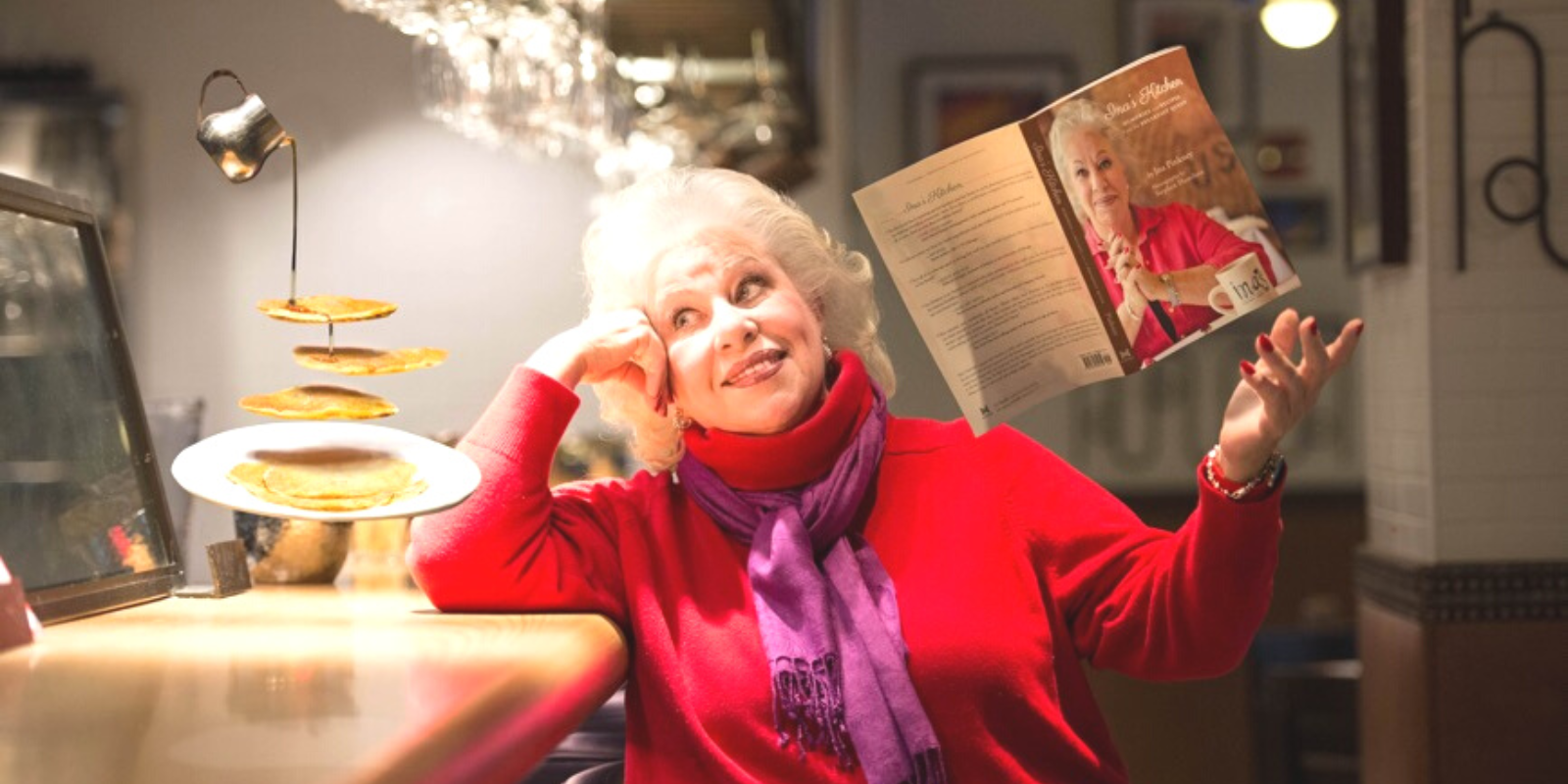 In 2013, Pinkney closed Ina's after having worked 33 years in the food business. The process was captured in the award-winning documentary Breakfast at Ina's, and favorite memories + recipes are collected in her cookbook. On top of speaking about polio for Rotary Club chapters and media outlets, she shares cooking hacks for The Takeout.
"Transitioning from the ability to cook and bake for hours on end to being unable to stand for long made me rethink the way I would feed myself," Pinkney tells us. These hacks can help make your kitchen a healthier space, too.
Put your dishes in drawers under the counter. "Each one of us can become an elder. I needed to plan on being a disabled elder, and so took control of things that would make aging in place possible. To account for any changes in balance, reaching down for dishes is safer. It's also a meaningful opportunity to teach children to participate in kitchen chores—but they have to be able to reach the dishes in order to get them or put them away!"
Keep boiled eggs ready. "Eggs are my go-to when I don't have energy or crave something specific. Boil a dozen at a time, put them back in their carton, and mark it with a big HB. Now you have a quick, nourishing meal at the ready. Just peel two eggs, chop, season with truffle salt + some mayo and dinner is served!"
Embrace dried pasta + jarred sauce. "Meal preparation has its challenges as we age or when we have physical limitations. Being prepared is essential and requires planning. I use a high protein pasta (from ZenB) and one of their shelf stable sauces, cooking the pasta in the sauce as it heats!  One pot = one delicious, nutritious meal!"
Transfer safely. "If you have trouble carrying a cup with liquid, use a travel mug with a tight fitting lid to transfer your beverage to the table. Then pour into your favorite cup there. I learned many safety tips from occupational therapists after I broke my leg and had to use a wheelchair at home. This was my favorite because my morning coffee sets the tone for my day, and this routine helps me feel 'normal' and accomplished."
Are you navigating a disabling post-viral illness? Explore these cooking tips and essential tools contributed by patients + physicians.
The latest: pandemic
WHO says 'the end is in sight' for Covid pandemic as global deaths hit lowest since March 2020 (NBC). Should we be excited by this headline? Read a few paragraphs in, and it's hard to tell. Global deaths have returned to early-pandemic numbers. But the U.S. averages 478 Covid-19 deaths each day—far higher than other periods. The new bivalent boosters give reason to hope. But they'll have little effect if testing, vaccination and treatment programs wane. And while they're responsible for declaring the end of the Covid public health emergency internationally, the WHO has not implied we should expect that declaration soon. Sigh.
Experimental COVID-19 vaccine could outsmart future coronavirus variants (LA Times). The current mRNA vaccines target coronavirus spike proteins, which can morph into variants that sidestep vaccination. But a new vaccine is being tested that primes the immune system to recognize the spike protein and a second, stable viral protein in the virus' core that is vital to reproduction but rarely has reason to change. Mice given this double-hitting vaccine show no sign of viral load after being exposed to Covid-19 variants. So we could be one step closer that long-lasting vaccine. Until then, learn about the bivalent new boosters on our blog.
Joe Biden says the COVID-19 pandemic is over. This is what the data tells us (NPR). In an interview Sunday, president Biden remarked that, while we're still battling Covid-19, a lack of masking and people in "pretty good shape" signifies the pandemic is over. According to the definition of pandemic, this isn't true. As a disease affecting large populations across multiple continents, this month has brought 19.4 million new global cases, with a 3% increase in the U.S. equivalent to 2.5 million. We have more tools to combat Covid-19 now than ever. But we're not in the clear.
Want the Dr. B Newsletter in your inbox every week? Sign up here