Welcome to the Dr. B Weekly Roundup, a curated weekly healthcare email that cuts through the noise to deliver vetted reads on whole-body health. Many of us have a contentious relationship with the amount of cash we shell out this time of year. Sure, it's the season of giving. But could holiday spending be bad for our health? This week, we review the latest gift giving and tree-trimming advice to help calm the Scroogiest among us. Plus, cover the seasonal healthcare news to know.
The Checkup: holiday health tips
Ho-Ho-Humbug! seasonal spending
Healthcare: Covid + cold advice
The Check-Up: 
Holiday spending + stress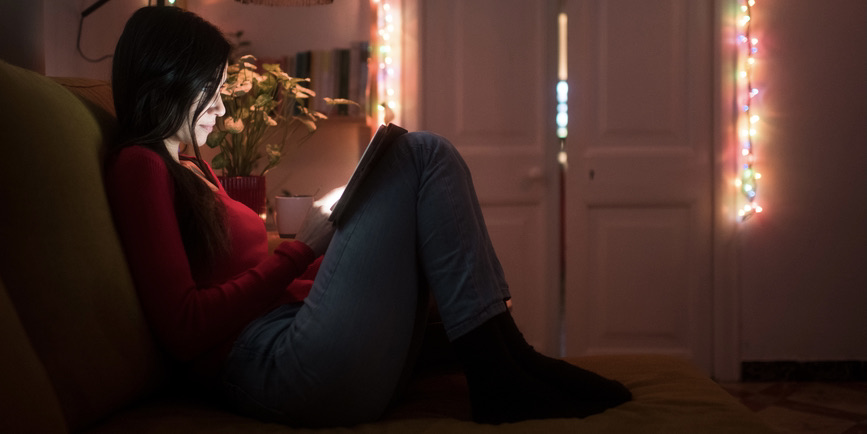 A new survey reveals that we'll be shopping more + taking on more debt this season—a move psychologists warn can be bad for our health. 46% of us are already anxious about our lack of holiday cash, and the stress is encouraging sleep disorders, mood swings, suicidal thoughts and more.
Given that reality, financial experts offer advice:
With so many of us in the same boat, loved ones should understand + respect personal spending limits. The holidays are an excellent time to teach teens about healthy financial planning. And studies show that kids don't need tons of toys to feel satisfied—the most treasured memories come from experiences, not things. (More on that below.)
Click on the survey for details. And if making your list + checking it twice…
How to buy better—according to psychology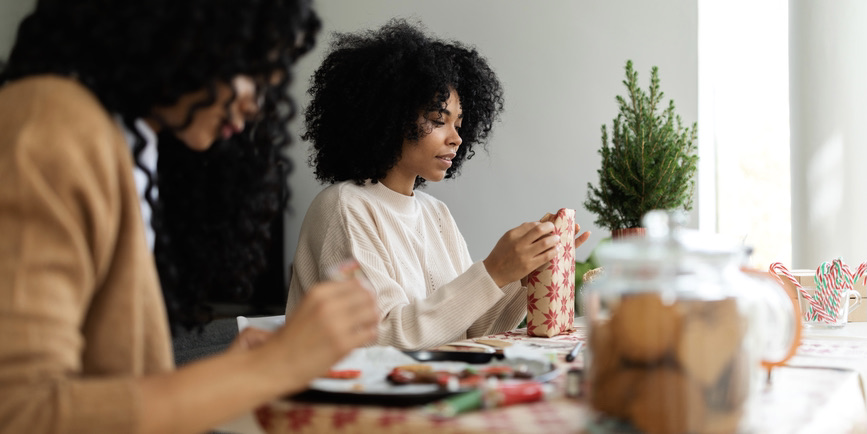 When it comes to gift giving, research explains how we most often miss the mark: We buy what we would want. We spend more time daydreaming about the unwrapping reveal than the item's purpose. And we avoid sentimentality because it makes us feel vulnerable. When these happen, we lack what psychologists call perspective taking—metaphorically walking the shopping aisle in our recipient's shoes.
For an exchange that satisfies both the giver and receiver, trust what studies show we all want to receive: sentimental things, unique experiences and versatile items we'll use throughout the year. And take heart! Most of us want to give the perfect gift + worry that we'll fail. If we lighten the pressure + focus more on who than what, we'll all feel better as a result.
Click here for more science-backed tips + gifting inspiration.
Which Christmas tree is healthier?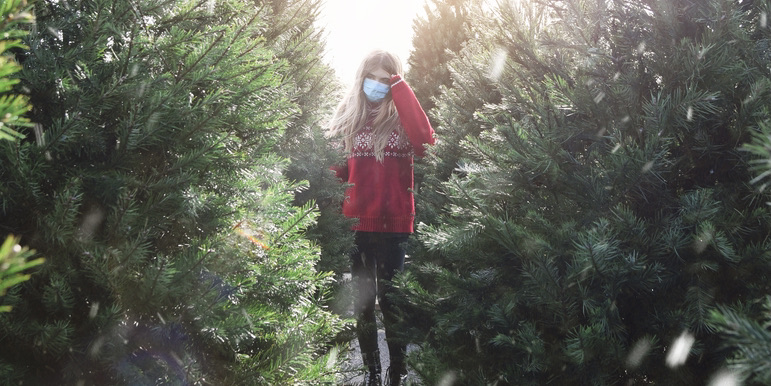 Wondering whether a fresh or fake Christmas tree is healthier for the environment? You'll find excellent info here and here. But which tree is healthier for our bodies? Non-toxic experts at The Filtery shed some light:
Most fake trees are made from durable, flexible PVC plastic that teems with lead, chlorine and phthalates. (Phthalates are an endocrine disruptor that can alter our hormone balance even in small doses.) The trees are then sprayed with flame retardants, which release chemicals that can cause hyperactivity, fertility issues and more.
Real trees contain none of those things. They clean the air inside our homes + release delightfully-smelling antimicrobial + anti-inflammatory terpenes. But depending on how they're grown, they may bring pesticides, herbicides, mold or allergens inside with them. Safe for healthy bodies, people with allergies or inflammatory illnesses may not feel well with a fresh tree inside.
Bottom line? Fresh trees are healthier overall—but production plays a big part in both directions. Click here for more info + buying tips.
Healthcare 411
There's no such thing as a good cold (Vox). The past two Covid-19 winters, isolated infants weren't exposed to many viruses. Neither were pregnant people, and so they passed on fewer antibodies through the placenta + breastfeeding. This "immunity debt" (a non-medical term) doesn't mean young children have weakened immune systems. It just means more kids are facing bad viruses at once—hence the hospitalization surge. Such infections don't "train" our immune systems and we can't determine how badly we'll get sick. So the safest illness is the one we don't catch. Have youngsters to protect? Read this, too.
It's time to normalize asking friends and family if they're sick before hanging out (Well+Good). One person's sniffles can cause another person's hospitalization. So let's get on a safer page when it comes to pre-gathering conversations: First, summarize (for yourself) why avoiding illness matters to you. Then directly (but kindly) relay to your host or guests why communicating illness is important. If hosting, detail what sick means regarding specific symptoms and promise to share info you learn. Finally, support those who end up staying home sick. We're all in this together!
Covid still killed over 9,000 Americans in November, as attention to it (and boosters) declines (Forbes). Each week, around the same number of people who were killed on September 11th die from Covid-19—multiple times those dying from the flu, firearms, accidents and overdose. Largely affecting the elderly, much of the public + private sectors have written off this reality as inevitable + acceptable. We're reading news about Covid-19 less now than when fewer people were dying from it, too. Are we truly okay with this? Read the article for more numbers + why we should care.