Welcome to the Dr. B Weekly Roundup, a curated weekly overview that cuts through the noise to deliver vetted reads on Covid-19 and beyond. Trends from the 90's are making a comeback. This is excellent news if you're into chokers, colorful cardigans and grunge music. But not great in how we're seeing thin is in again messages permeating fashion + celebrity spaces. So let's take an updated look at a shadow issue of the 90s: anorexia nervosa. If you or someone you love struggles with disordered eating, know there are people ready to help.
The Checkup: hope for the best
About Anorexia: identify the worst
Covid-19: impacts + projections
The Check-Up: 
People in larger bodies can have anorexia, too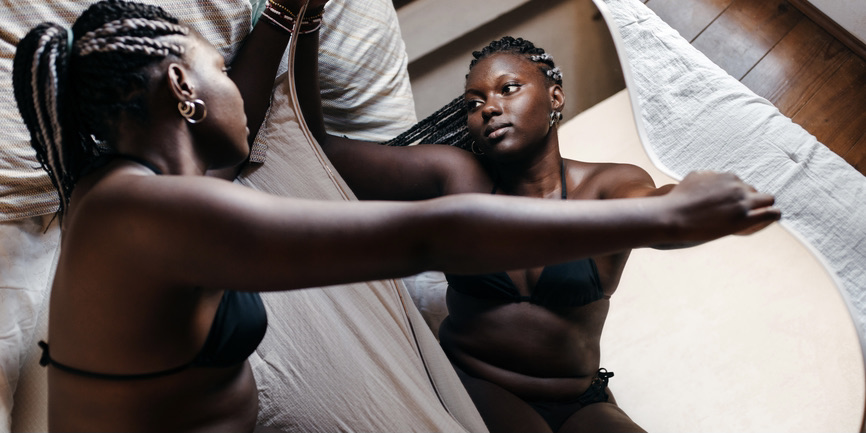 Restricting calories. Exercising to a dangerous degree. Believing your value as a person is inseparable from how much your body weighs. These are traits of anorexia nervosa. And people in larger bodies can have it, too.
Historically, anorexia nervosa has assumed that restrictive eating leads to "significantly low weight." But some people lose a noteworthy amount and still have a medium or large body size. Others don't lose any at all. In 2013, the DSM added atypical anorexia nervosa as an eating disorder without a weight specification. But many physicians still don't know to question hallmark symptoms like cardiac issues or electrolyte imbalances in patients with larger bodies. As weight bias permeates personal + healthcare spaces, those patients then struggle without support. They feel the physical and mental effects of anorexia. But they're encouraged to lose weight. A push to decouple anorexia nervosa from thinness and combine the two disorders may help.
For now, read the tender story here.
(Un)holy anorexia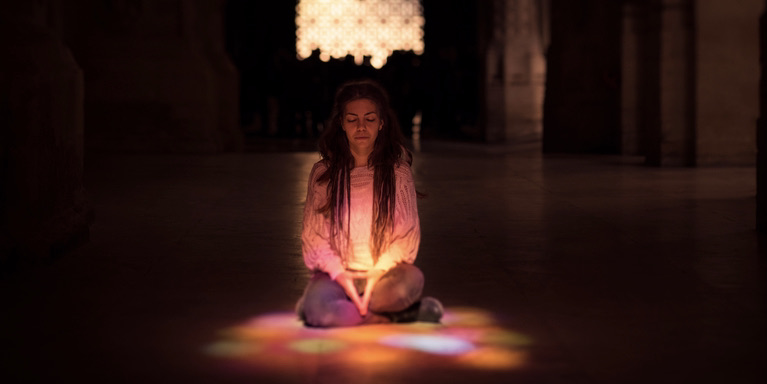 Right now, women are praying for thinness.  They're casting emoji weight loss spells. And listening to "subliminals" that tell their brain to eat less + exercise more. These (predominantly white Christian women) practice what historian Rudolph Bell calls holy anorexia. Using technology to their advantage, they're the newest in a long history of fasting girls—women who believe that a whisper-thin, ethereal body brings them closer to god.
When public programs started warning about the dangers of anorexia, pro-ana (pro-anorexia) communities nestled deep within the internet to share tips without stigma. Some became devotees of a punishing goddess Anamadim. Others followed The Thin Commandments—a satirical play on the Ten Commandments that got co-opted as dogma.
Today, pro-ana groups lean towards gender inclusivity + use exercise language to veil thinspirational messages. But medical professionals stress that fasting for religious purposes is still fasting. That holy anorexia is still anorexia—a dangerous eating disorder.
Read more about this worrisome history here.
When diets + drinks collide...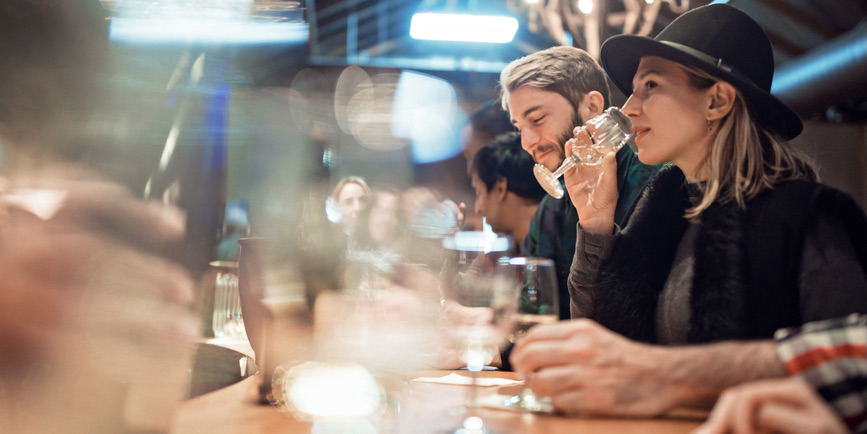 Tacos + tequila. Wings + beer. Many foods pair with a boozy beverage.
But when disordered eating + alcohol abuse collide? That's drunkorexia.
It's not a clinical term or recognized by the DSM. But drunkorexia refers to those who don't eat to "save" calories for drinking. This is problematic. Calories from alcohol don't fuel our bodies like food does. If you drink but don't eat, dehydration + depletion kick in. Drunkorexia also increases the odds that you'll black out from drinking, binge eat post drinks or overexercise to burn off the booze.
How many people struggle with drunkorexia? In a society that encourages both social drinking + thinness, it's hard to say. But about 50% of people with disordered eating habits also abuse drugs or alcohol. And eating disorders are 11 times higher amongst those who abuse drugs/alcohol than the general population.
Read the full story for more.
And if you or someone you love struggles with any form of disordered eating, find help here.
The latest: pandemic
Longer-term impact of COVID-19 among individuals with self-reported eating disorders in the United States, the Netherlands, and Sweden (International Journal of Eating Disorders). A new paper shows that people with eating disorders experienced a worsening of symptoms during the pandemic. Early in, disruption of routines, lack of social support and exposure to triggering content encouraged disordered eating, anxiety and depression. One year later, access to treatment relieved some symptoms. But the loss of loved ones, reduced in-person socialization and other factors continue to threaten recovery.
Explainer: COVID, flu and RSV this U.S. winter: Why experts are worried (Reuters). A surge of respiratory syncytial virus (RSV), influenza + Covid-19 may cause a "tripledemic" this winter. Covid-19 kills about 2,500 Americans weekly, the flu anywhere from 5,000-50,000 annually, and 14,000 older + immunocompromised people die every year from RSV. The best way to protect yourself? Get vaccinated, stay at home when sick, wash your hands, wear a mask + get the airflow moving. Here's more.
People who caught mild Covid had increased risk of blood clots, British study finds (CNBC).  A study of 18,000 people who got Covid-19 in the first year of the pandemic shows that those with a mild infection were 2.7 times more likely to develop blood clots than those never infected. Those hospitalized with Covid were 27 times more likely to develop blood clots, 17 times more likely to have a stroke and 21 times more likely to have heart failure. Researchers hope these findings will encourage long-term cardiovascular monitoring.