Get a Scopolamine (Generic Transderm-Scop) prescription online
No video calls necessary

$15 consult—no membership required

Medical review within 3 hours
Scopolamine is a skin patch used to help prevent nausea and vomiting caused by motion sickness. The medication works by blocking certain chemicals that can cause nausea and vomiting. The patch is placed behind the ear and can last for up to three days. The brand version of this motion sickness medicine is Transderm-Scop.
* Prescription treatment requires a virtual medical consultation with a medical provider to determine if a prescription is appropriate.
See what others are saying about Dr. B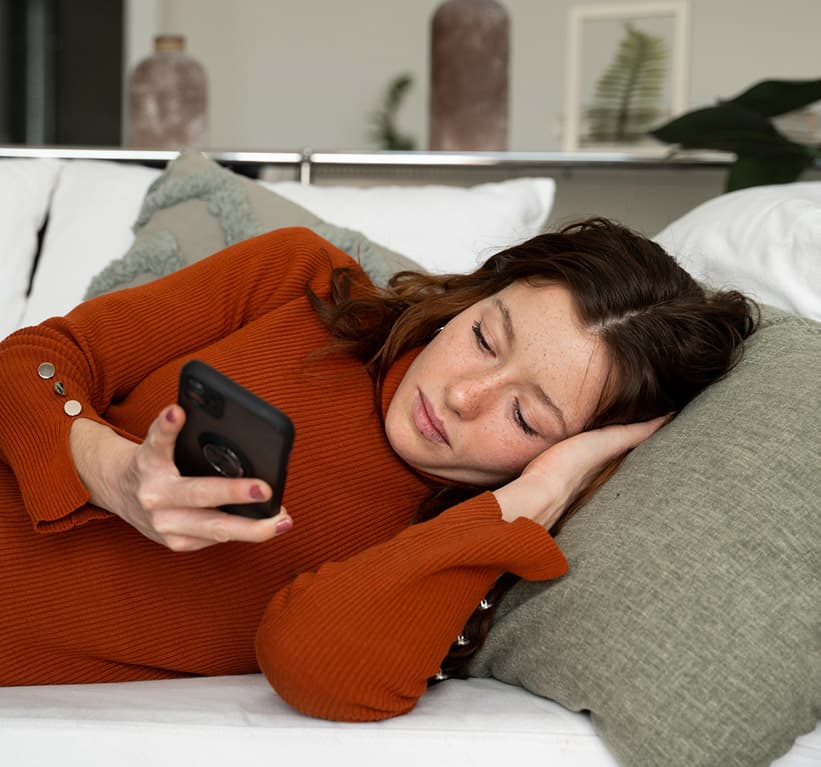 How Dr. B treats motion sickness
Tell us about your condition with a $15 online consultation—no video call necessary.
A medical provider will review your information and prescribe treatment, if appropriate.
Pick up and pay for the medication at the pharmacy of your choice. Or, get it delivered.
About Scopolamine (Generic Transderm-Scop)
How does it work?
Scopolamine works by blocking certain signals in the brain that can cause nausea and vomiting. It's a type of medicine called an anticholinergic and it stops a chemical called acetylcholine from connecting to receptors in the brain that trigger feelings of nausea.
What does it treat?
This motion sickness treatment is used to prevent feelings of nausea while traveling, especially in cars, boats or airplanes. It's important to know that this medicine can take up to four hours to start working, so it needs to be applied before you need it. It also won't treat nausea and vomiting once it starts.
What forms does it come in?
This medicine comes as a skin patch that's placed behind the ear. It's a good choice for people who need long-lasting coverage or who struggle to take pills.
Scopolamine vs. Transderm-Scop
Scopolamine and Transderm-Scop are actually the same medication. Transderm-Scop is just a brand name version of this medicine. Both generic and brand versions work equally well to prevent nausea and vomiting from motion sickness.
How much will it cost?
Dr. B offers online consultations for $15—which is less than most copays. If a motion sickness prescription is appropriate, your out-of-pocket medication cost will depend on your insurance and where you decide to get your prescription filled. With a drug discount card, prices for Scopolamine 1 mg over 3 days (1 mg skin patch) start at $20.14.
* Prices shown with drug discount card applied. Price may differ depending on location.
$15
+
Starting at
$20.14
$22.24
$23.07
$36.11
$35.86
Scopolamine 1 mg over 3 days (1 mg skin patch)*
Common Questions
Scopolamine (Generic Transderm-Scop) prescription FAQ
What are the benefits of using Scopolamine (Generic Transderm-Scop)?

Prevents nausea and vomiting
Stops motion sickness before it starts
Lasts up to three days
Applied as a skin patch
No need to swallow pills
Safe for most people
Who should not use this medication?

People who are allergic to Scopolamine or other belladonna alkaloids
People who have a history of glaucoma
People with mental health issues
People who have a history of seizures
People with bowel or urinary issues like obstruction
People who are pregnant or breastfeeding
People who need to get an MRI
Adults over age 65

Scopolamine can also interact with other medications, so let your medical provider know if you're taking any other medicines. Avoid drinking alcohol while using this medicine, since it can worsen side effects. Also be aware that some people go through withdrawal if they use this medicine for many days, so talk to your healthcare provider about how to use this medicine safely.
How do I use this medication?

Apply the patch to clean, dry skin behind the ear, usually 4 hours before you expect to need it. Avoid placing the patch over hair.

Wash your hands after putting the patch on, and don't let it get into your eyes. Replace it every 3 days or as directed by your licensed provider to help prevent motion sickness during your travel.
What happens if I miss a dose?

If you forget to put on the patch, apply it as soon as you remember. Don't use more than one patch at a time.
What happens if I use too much?

Using too much Scopolamine can lead to severe side effects like blurred vision, hallucinations, seizures or even coma. It's crucial to use this medication as prescribed by your medical provider to avoid such risks.

If you've taken too much Scopolamine, call your healthcare provider or local poison control center (800-222-1222) immediately.
Can I get Scopolamine (Generic Transderm-Scop) online?

If you're concerned about motion sickness during an upcoming trip, reach out to Dr. B for a convenient, online prescription. Dr. B can help you get motion sickness treatments like Transderm-Scop and Scopolamine before you start having symptoms. Just fill out a short health questionnaire to connect with a licensed medical provider.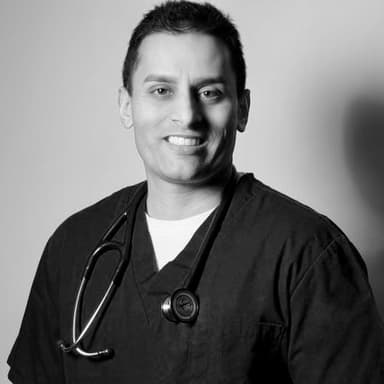 Medical information reviewed by Dr. Sudip Bose
Sudip Bose, MD is a world-leading emergency medicine physician, combat veteran, professor, and entrepreneur. With a wide variety of experience, Dr. Bose is focused on endeavors with large-scale health and educational impact. He founded The Battle Continues, a nonprofit assisting veterans with healthcare needs. Dr. Bose is also a clinical professor at Texas Tech and University of Illinois College of Medicine. He is a graduate of the honors program at Northwestern University, where he continued his medical school education at The Feinberg School of Medicine.
Side Effects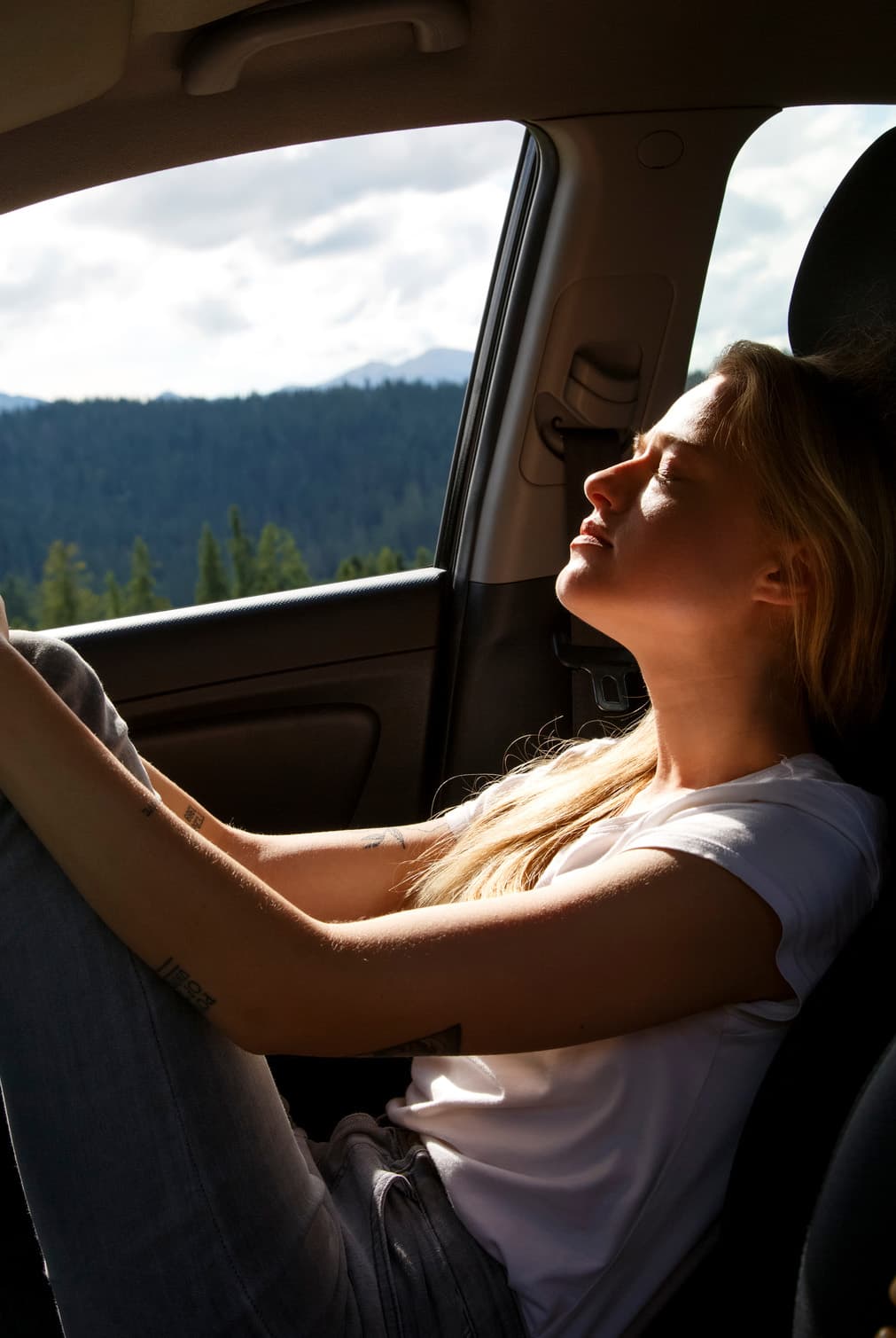 Scopolamine can cause mild side effects, and it's important not to drink alcohol, swim or scuba dive or operate a vehicle until you know how this medicine affects you. The most common side effects are:
Dry mouth
Drowsiness
Dizziness
Agitation
Dilation of pupils which may lead to temporary blurry vision
For your safety and that of others, it's crucial not to engage in activities such as driving or any other dangerous activities until you know how this medication affects you.
Keep an eye out for more severe side effects and report these to your health provider right away. These include confusion, hallucinations, changes in heartbeat, vision changes or problems urinating (peeing).