Get a Maxalt-MLT (Rizatriptan Disintegrating Tablet) prescription online
No video calls necessary

$15 consult—no membership required

Medical review within 3 hours
Maxalt-MLT is a brand version of Rizatriptan, a disintegrating tablet that treats complex migraine symptoms including pain, nausea, vomiting and sensitivity to light and sound. The tablets dissolve when placed under the tongue and do not require swallowing water or liquids.
Please note: At this time, this medication is only prescribed as a refill at Dr. B.
* Prescription treatment requires a virtual medical consultation with a medical provider to determine if a prescription is appropriate.
See what others are saying about Dr. B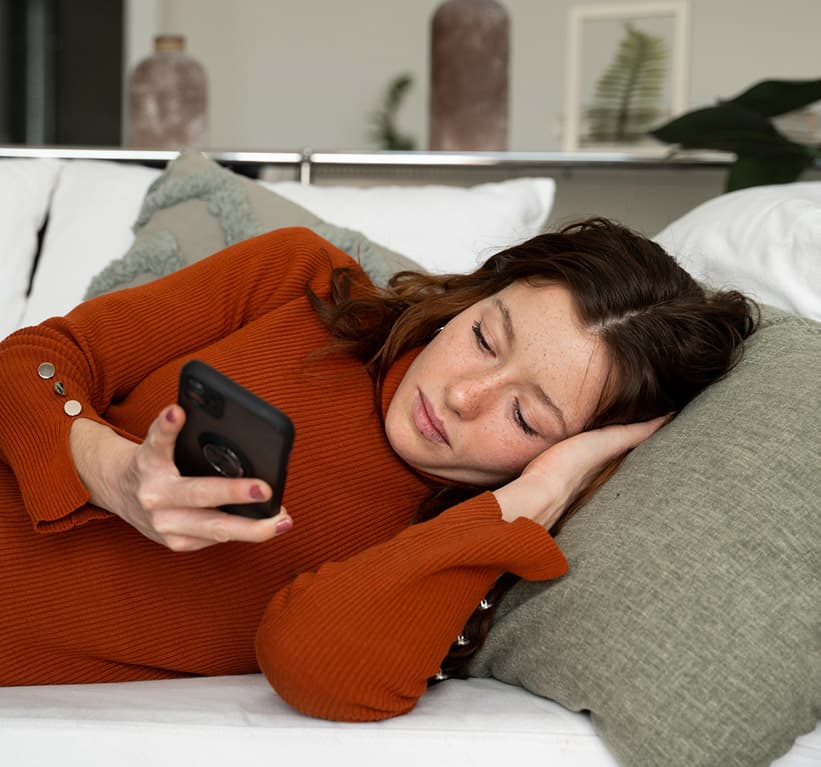 How Dr. B treats migraine
Tell us about your condition with a $15 online consultation—no video call necessary.
A medical provider will review your information and prescribe treatment, if appropriate.
Pick up and pay for the medication at the pharmacy of your choice. Or, get it delivered.
About Maxalt-MLT (Rizatriptan Disintegrating Tablet)
How does it work?
This medication treats migraine headaches by activating serotonin receptors in the brain and blood vessels. It reduces pain signals, providing migraine symptom relief.
What does it treat?
This medication treats migraines, or severe headaches that cause throbbing pain and other symptoms like nausea and sensitivity to light. It helps tighten the blood vessels, restricting proteins that cause pain and inflammation.
What forms does it come in?
This medication comes in two forms: tablets and orally disintegrating tablets that melt in your mouth without the need for water. The right choice for you depends on your condition and preferences. Work with your licensed provider and follow their instructions.
Maxalt-MLT vs. Rizatriptan Disintegrating Tablet
Maxalt-MLT and Rizatriptan Disintegrating Tablet are different names for the same medication. They both contain the same active ingredient to treat migraines, and work by attaching to serotonin receptors in the body.
How much will it cost?
Dr. B offers online consultations for $15—which is less than most copays. If a migraine prescription is appropriate, your out-of-pocket medication cost will depend on your insurance and where you decide to get your prescription filled. With a drug discount card, prices for Maxalt-Mlt 10 mg (2 tablets) start at $91.30.
* Prices shown with drug discount card applied. Price may differ depending on location.
$15
+
Starting at
$91.30
$8.19
$94.31
$20.88
$93.78
Maxalt-Mlt 10 mg (2 tablets)*
Other treatment options
Looking for a different medication? Here are some options.
Common Questions
Maxalt-MLT (Rizatriptan Disintegrating Tablet) prescription FAQ
What are the benefits of taking Maxalt-MLT (Rizatriptan Disintegrating Tablet)?

Relieves severe migraine headaches
Eases other migraine symptoms
Starts working rapidly
Safe for most people
Who should not take this medication?

People who are allergic to this medication or other triptans
People who have a history of coronary artery disease (the blood vessels that supply blood to the heart, become narrowed or blocked)
Those who have a history of heart attack or stroke
People with uncontrolled high blood pressure
People who have a history of seizures
People who are pregnant or breastfeeding
People who are taking certain other medications, like MAO inhibitors

If you have any of these conditions, speak with your medical provider before taking this medication.
How do you take this medication?

Typically, you place the tablet on your tongue and it will dissolve without requiring water. If your migraine returns after the first dose, take a second tablet after 2 hours. Do not exceed the maximum dosage over 24 hours.
What happens if I miss a dose?

If you miss a dose, take it as soon as you remember—but make sure there's a 2-hour gap between doses. Don't take more than the recommended amount in one day. Follow your licensed healthcare provider's prescribing instructions carefully.
What happens if I take too much?

This is a strong medication (potent vasoconstrictor) that can make the blood vessels in your body, including the coronary arteries (those that supply blood to the heart), get narrower or constricted (vasospasm), so taking too much of this medication can increase the risk of side effects like chest pain, spasms, irregular heartbeat and high blood pressure. Follow the prescribed dosage and seek medical help right away if you think you have taken too much.

If you've taken too much, contact your healthcare provider or local poison control center (800-222-1222) immediately.
Can I get Maxalt-MLT (Rizatriptan Disintegrating Tablet) online?

Dr. B can help you access this medication via a convenient $15 online consultation. A licensed medical provider will review your treatment and send an online prescription or refill to your pharmacy of choice if appropriate.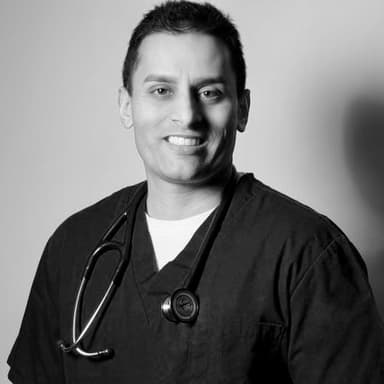 Medical information reviewed by Dr. Sudip Bose
Sudip Bose, MD is a world-leading emergency medicine physician, combat veteran, professor, and entrepreneur. With a wide variety of experience, Dr. Bose is focused on endeavors with large-scale health and educational impact. He founded The Battle Continues, a nonprofit assisting veterans with healthcare needs. Dr. Bose is also a clinical professor at Texas Tech and University of Illinois College of Medicine. He is a graduate of the honors program at Northwestern University, where he continued his medical school education at The Feinberg School of Medicine.
Side Effects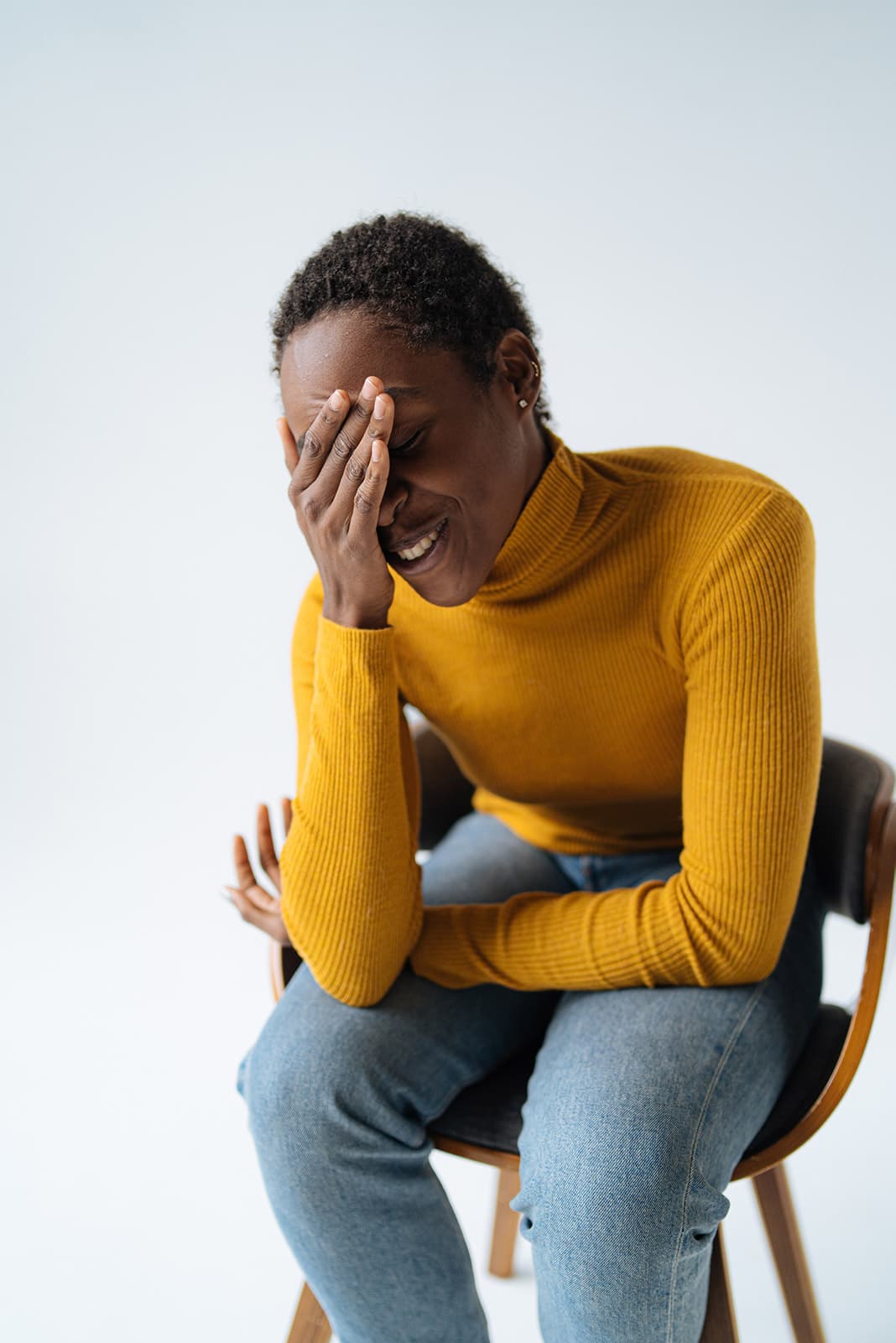 Not everyone has side effects when taking this medication. When they do happen, they're often mild. Possible side effects include:
Dizziness
Tiredness
Nausea
Dry mouth
If you experience severe side effects like numbness in the arms or legs, chest pain or tightness, sudden or severe headache, vision problems or seizures—or other concerning symptoms—contact your health provider or pharmacist right away.