Get a Colchicine (Generic Colcrys) prescription online
No video calls necessary

$15 consult—no membership required

Medical review within 3 hours
Colchicine is used to prevent and treat gout flares. Gout happens when a substance called uric acid builds up in the joints, leading to pain and swelling. This medicine decreases swelling and lessens the build-up of uric acid crystals in your joints. It won't work for pain caused by other problems. The brand versions of this medicine are Colcrys and Mitigare.
Please note: At this time, this medication is only prescribed as a refill at Dr. B.
* Prescription treatment requires a virtual medical consultation with a medical provider to determine if a prescription is appropriate.
See what others are saying about Dr. B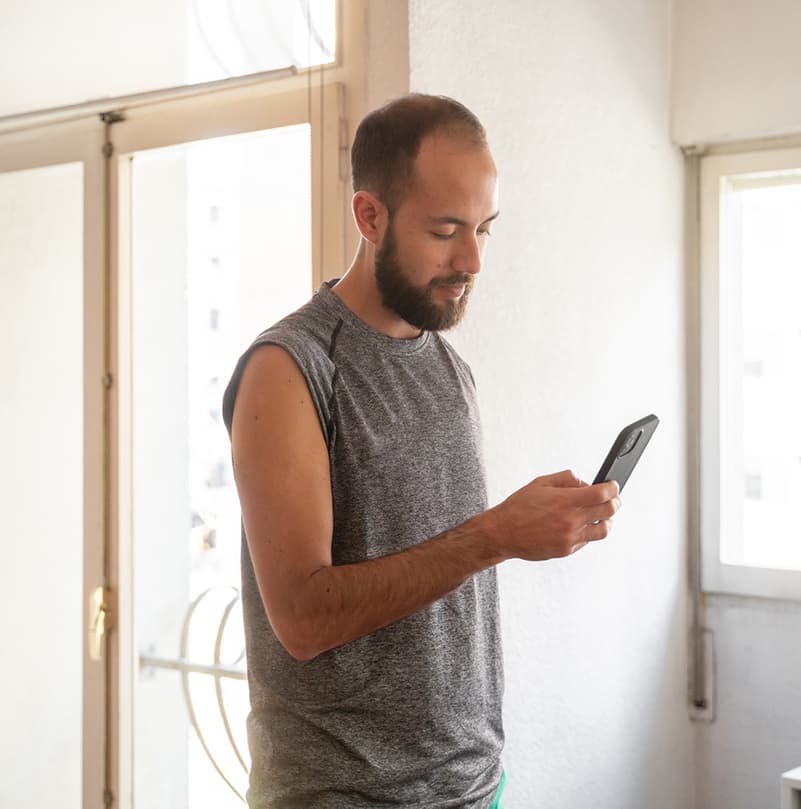 How Dr. B treats gout
Tell us about your condition with a $15 online consultation—no video call necessary.
A medical provider will review your information and prescribe treatment, if appropriate.
Pick up and pay for the medication at the pharmacy of your choice. Or, get it delivered.
About Colchicine (Generic Colcrys)
How does it work?
Uric acid is a waste product that's usually filtered out by the kidneys. Gout is a type of arthritis caused when tiny, sharp crystals of uric acid build up in the joints. This can cause pain, redness and swelling in the joints, especially as your immune cells rush to attack the uric acid crystals. Colchicine stops your immune cells from making copies of themselves, which can reduce swelling and pain related to gout.
What does it treat?
Colchicine is used to treat gout, a type of inflammatory arthritis that occurs when uric acid crystals build up in the joints, leading to sudden and severe joint pain, swelling, redness, and tenderness.
What forms does it come in?
This gout treatment is taken by mouth as a capsule, tablet or oral solution. Some people take it every day to prevent symptoms. Others take it after a gout attack has started. Follow your health provider's instructions to use this safely.
Colchicine vs. Colcrys
Colchicine and Colcrys are the same medicine – Colcrys is just a brand name. Both brand and generic medicines work the same way to treat pain and swelling related to gout. Generic medicines can be cheaper, depending on your insurance.
How much will it cost?
Dr. B offers online consultations for $15—which is less than most copays. If a gout prescription is appropriate, your out-of-pocket medication cost will depend on your insurance and where you decide to get your prescription filled. With a drug discount card, prices for Colchicine 0.6 mg (5 tablets) start at $8.00.
* Prices shown with drug discount card applied. Price may differ depending on location.
$15
+
Starting at
$8.00
$13.51
$16.36
$23.04
$31.31
Colchicine 0.6 mg (5 tablets)*
More Gout Prescription Treatments
Looking for a different medication? Here are some options.
Common Questions
Colchicine (Generic Colcrys) prescription FAQ
What are the benefits of taking Colchicine (Generic Colcrys)?

Prevents gout attacks
Reduces pain and swelling from gout
Reduces joint inflammation
Who should not take this medication?

People allergic to Colchicine
People with kidney or liver problems
People with certain blood disorders
People with stomach ulcers or other stomach problems
If you're pregnant or breastfeeding
If you take any other medications that interact with Colchicine

Talk to your licensed provider about your medical history and any medications you're using. They'll let you know if it's safe to take Colchicine.
How do you take this medication?

Take this medicine by mouth, with or without food, as directed by your medical provider. Taking it with food can help with stomach upset. Don't drink or eat foods with grapefruit, since this can affect how Colchicine works in your body.

The sooner you start this medicine after symptoms begin, the better this medicine will work. Most people start to feel better within an hour after taking Colchicine during a gout flare.

Stop taking this medicine as soon as the pain is relieved or if you experience any signs of nausea, vomiting, stomach discomfort, or diarrhea. Also, stop taking Colchicine when you've consumed the maximum dose prescribed by your healthcare provider for each episode, even if the pain persists or if none of these side effects are present.
What happens if I miss a dose?

If you take this medicine every day to prevent gout flares, take the missed dose as soon as you remember. If it's almost time for your next dose, just skip the missed dose.

If you take Colchicine to treat a gout attack and forget to take the second dose, take it as soon as you remember. Wait at least 12 hours before taking your next scheduled dose.
What happens if I take too much?

Taking too much Colchicine can lead to serious side effects, including death. It's important to follow your health provider's instructions carefully when using this medicine.

If you've taken too much of your gout medication, call your licensed provider or local poison control center (800-222-1222) immediately.
Can I get Colchicine (Generic Colcrys) online?

You can get a convenient, online prescription for Colchicine and other gout medications with Dr. B. Fill out a short health questionnaire about your health history and symptoms, and a licensed medical provider will work with you to determine the right course of treatment. If a prescription is appropriate, they can send it to the pharmacy of your choice.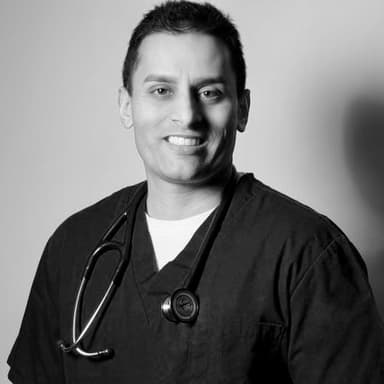 Medical information reviewed by Dr. Sudip Bose
Sudip Bose, MD is a world-leading emergency medicine physician, combat veteran, professor, and entrepreneur. With a wide variety of experience, Dr. Bose is focused on endeavors with large-scale health and educational impact. He founded The Battle Continues, a nonprofit assisting veterans with healthcare needs. Dr. Bose is also a clinical professor at Texas Tech and University of Illinois College of Medicine. He is a graduate of the honors program at Northwestern University, where he continued his medical school education at The Feinberg School of Medicine.
Side Effects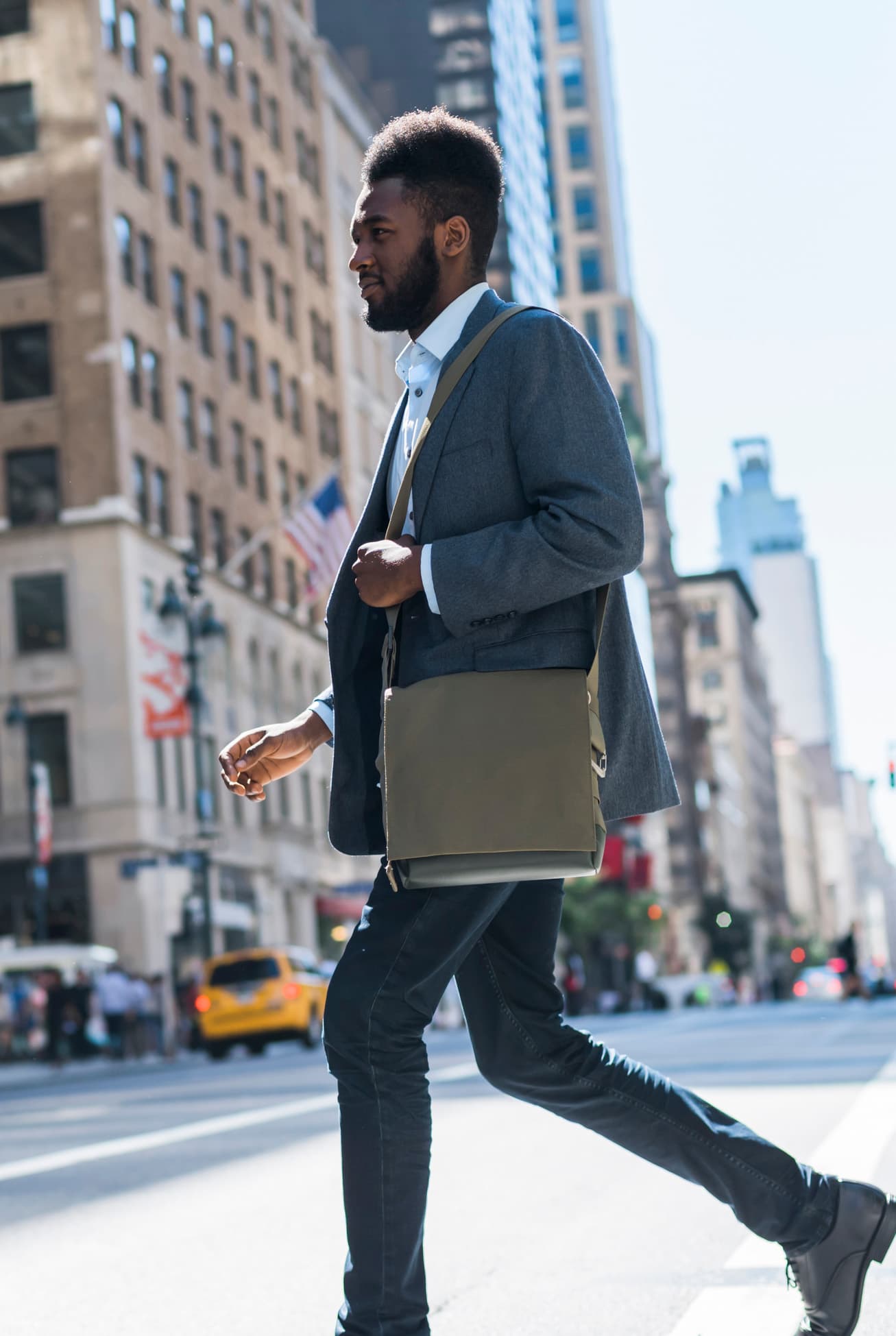 Some people have side effects while using this medication. The most common side effects are:
Other side effects could be a sign of a more serious problem and should be reported to your medical provider right away. Talk to your health provider if you have muscle weakness, signs of infection, numbness or tingling, dark brown or yellow urine, rash or swelling of the face or throat.
Also let your licensed provider know if you are a male with a female partner who is trying to get pregnant. This medicine can cause infertility in some men.
Dr. B articles about gout