Dr. B's Weekly Roundup: Telehealth services are leveling up!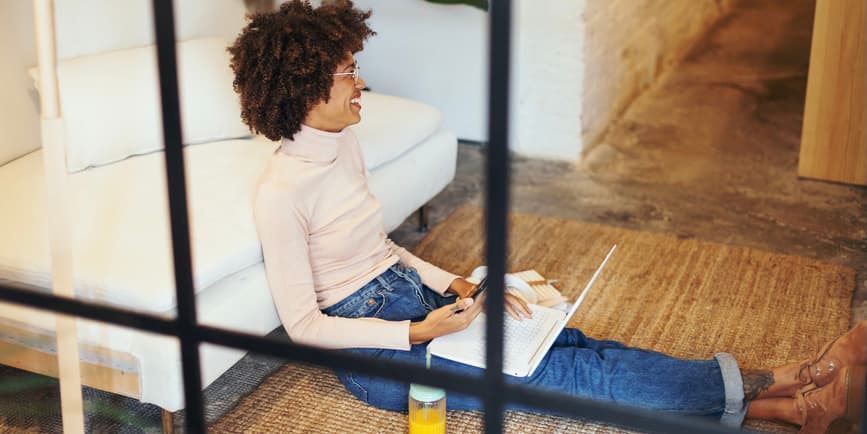 Welcome to the Dr. B Newsletter, a curated weekly healthcare email that cuts through the noise to deliver vetted reads on whole-body health. Albert Einstein posited that time is an illusion. But when we get hit with a virus or sense the sting of a UTI? Time feels tender + tangible, right? This week, we're excited to announce that Dr. B is making it faster + easier for you to access a variety of healthcare treatments from home(!). Plus, we share the telehealth trends, digital debates + Covid-19 news you need to know right now. (All in a 4-minute read Einstein would appreciate.)
The Checkup: quirky news + support
Telehello! virtual upgrades + digital debates
Covid-19: bumps + tests + assurances
On Our Blog: XBB.1.5 variant details
The Checkup
Dr. B's expanding our treatment range!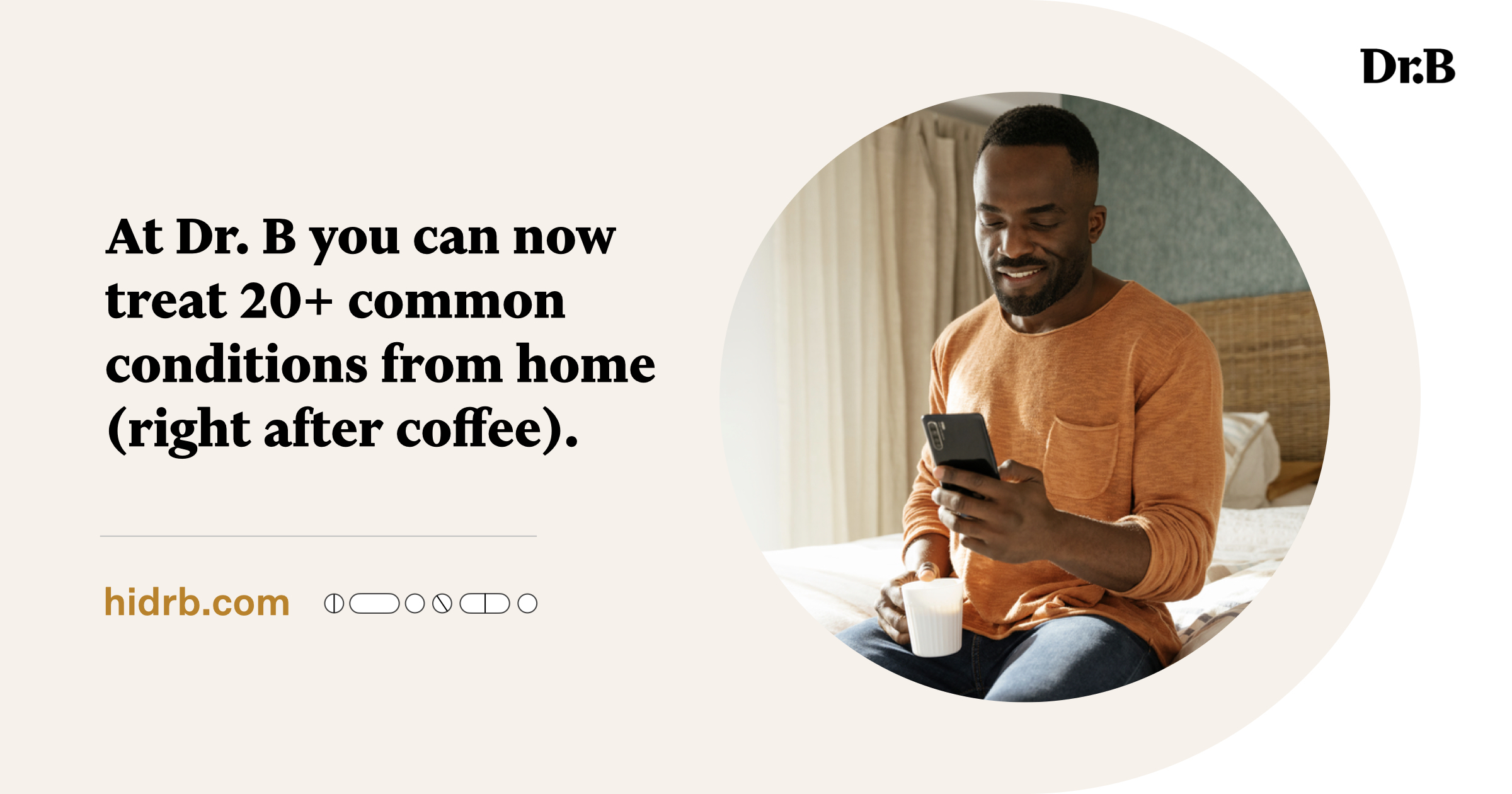 Hopefully, you already know that Dr. B can help you get Covid-19 medications through a virtual consultation.
We're thrilled to share that we can now help you treat 20+ common conditions across primary care, dermatology, sexual health + reproductive health—all from the comfort of your couch! (Or wherever you cozy up.)
Many telehealth providers charge exorbitant rates for online healthcare. We don't find that equitable or accessible. So our consultation fee is only $15 for paying patients + we offer no-cost options for those who qualify based on financial need. We hope that when you're dealing with the flu, chronic conditions like rosacea or hair loss or an uncomfortable yeast infection or UTI, you'll come to us for help!
"Access to these sorts of treatments have not been available for the masses and that's what we're changing," says our founder Cyrus Massoumi in this interview. "I want to be live in as many places in the country as we can … It's important to me that everyone in America can get access to the platform."
Who's on first, doc?
It's nine o'clock on Friday night. Your inbox pings with lab results. You log into your patient portal + face bad news. You can't call your doc.
What do you do? Wait anxiously? Comb the internet? Phone a friend?
A 2016 congressional mandate barred healthcare providers from "hoarding" patient data, granting us access to test results at the same time as our docs. That access is now up for debate. Groups representing physicians argue for a delay of even a few hours so that they can deliver us the bad news. They cite how two-thirds of patients want to learn about life-changing info from their physician and claim this absence causes undue mental pain. But patient advocacy groups point out that not all of us have compassionate healthcare providers and we have the right to steer our healthcare ship.
Which side do you feel pulled toward? Here's more.
2023 telehealth service predictions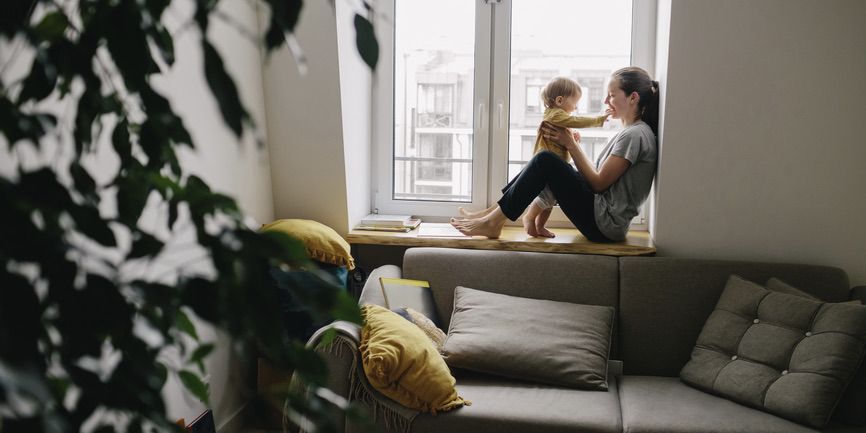 Telehealth usage spiked in the first year of the pandemic, with 70% of us logging onto appointments. Telehealth's long-term potential now rests on murky grounds. At a recent American Medical Association webinar, experts predicted what might develop in 2023.
Here's a summary:
Telehealth will become easier. Developers will make health tech easier + friendlier to use so that more of us want to use it.
We'll see more all-in-one services. Like Dr. B's Covid-19 test partnership with Phase Scientific, more companies will collaborate on seamless patient-friendly programs. 
Chronic disease management will be easier. Those with chronic conditions should see more digital symptom-management tools + wearable monitoring tech.
Funding + regulation will take federal focus. The Covid-19 health emergency ensured that healthcare providers were paid for telehealth services + they could see patients across state lines. To make these feasible in the long term, relevant regulatory issues will get more federal attention in 2023.
Digital providers will find increased capital. Investors have seen the growth potential of digital healthcare + will invest even more in successful telehealth services.
Healthcare 411
'People aren't taking this seriously': experts say US Covid surge is big risk (The Guardian). Hospital beds are bumping. (Hospital staffing is dangerously down, too.) Nationally, Covid-19 deaths rose by 44% to 3,907 last week. One in six reported at-home tests yield a positive result. And wastewater testing shows this transmission surge is one of the strongest of the pandemic. Yet experts worry we're not taking this wave seriously, lost in a "collective forgetting" of why we need to protect ourselves + others. A lack of clear direction from officials harms protections, too, as many Americans don't realize they should again be masking.
Why rapid COVID-19 test results are getting more confusing (Time). Nowadays, many positive Covid-19 rapid test results appear pale + barely visible. Yes—a faint line can happen if you test too early or when an infection's dwindling. But if you're vaccinated, boosted and/or have had a prior infection, your immune system is better primed to fight Covid-19 and so may not let the virus go wild enough to blaze up test results. That's good news! But the bottom line? Vibrancy doesn't matter. If you test positive, you have Covid-19. Stay home + isolate.
Biden administration extends Covid public health emergency as highly infectious omicron XBB.1.5 spreads (CNBC). When the HSS urged state + local officials to start planning for the end of the Covid-19 health emergency last fall, many of us worried that free vaccines, Covid-19 treatments and expanded Medicaid coverage would soon come to a close. The Biden administration just extended the HE for another 90 days and continues to promise a 60-day notice before it lifts for good. This is welcome news as variant XBB.1.5 surges infection rates + Moderna plans to markup their vaccine by astronomical proportions.